care guide
Secret to products that last.
Aarikka is joy and everyday celebration. Uniquely Aarikka. Aarikka's iconic products are timeless, but always relevant. Cherish your treasures by Aarikka and take care of them, so they last and stay beautiful for years to come.
Love and take care of your existing products to ensure their longevity. We aim to make durable and high quality products – care for them with love!
We have combined some care instructions and tips for caring for different materials and products. You are welcome to read them at your convenience.
We aim for extending the longevity of our products to reduce our environmental impact. Ecological responsibility is very important to us, and now it is your turn.
We continue what Kaija started. With respect and appreciation. Boldly.
Come and play with us.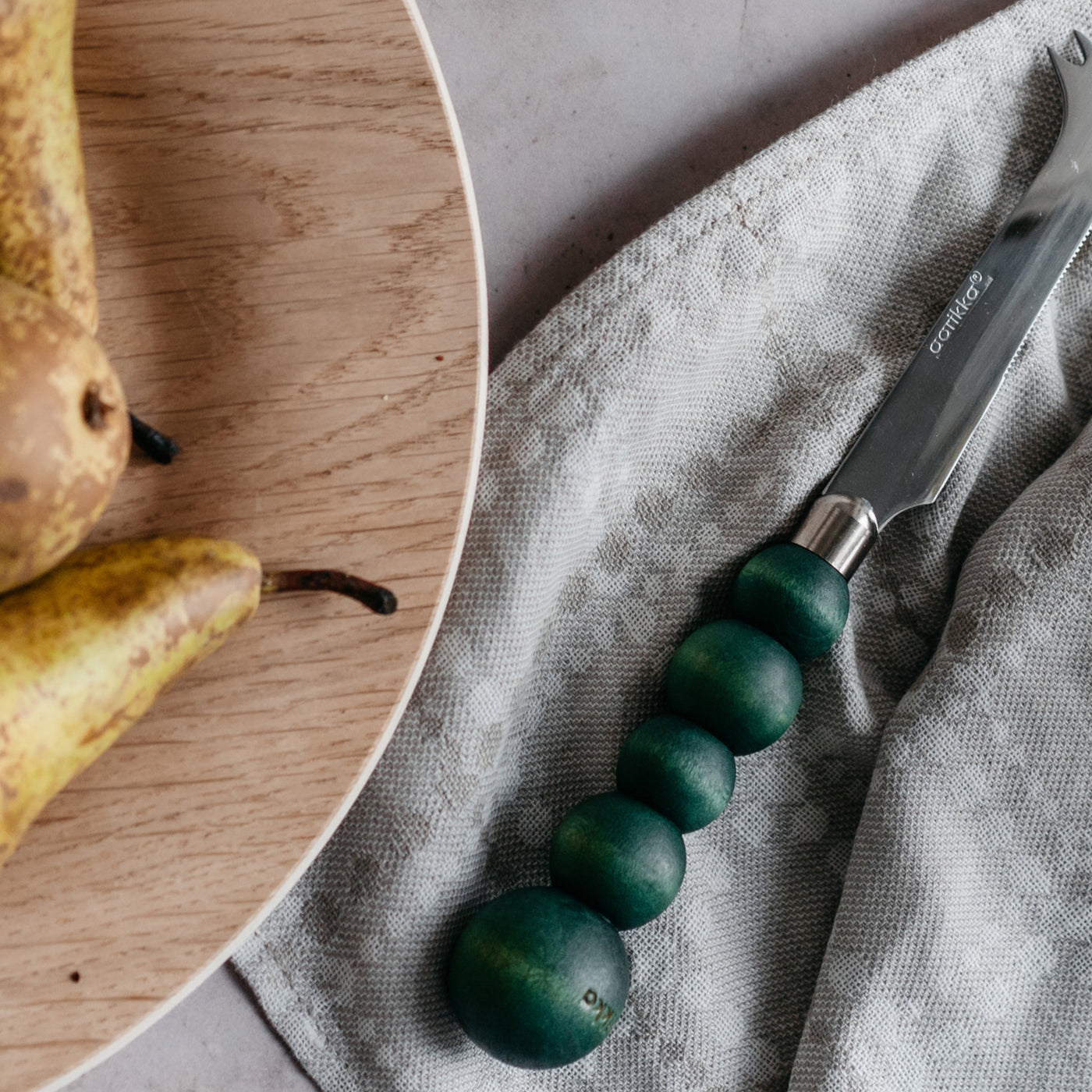 Did you notice the wood grains?
Every wooden Aarikka item is unique, because every piece of wood is unique. Products are handmade, visible in them and the volume they are made in - small volumes for a need. So the small details of life are visible. Light stripes visible in the wooden pearls are made by Kaija's husband Erkki Ruokonen's unique technique, which is still used to hand-dye all wooden products in Raisio.