care guide for bags
To carry your essentials.
When you care for your Aarikka bag correctly, it is ready to carry your
essentials for years to come, beautifully and sustainably. Ready to be your friend, timeless and beautiful.
Our high-quality bags are made responsibly. We pay extra attention to ecologic choices, and it shows in our material choices. Store your Aarikka bag in the included cotton dust bag. This helps store your bag ecologically and keeps it beautiful for years to come.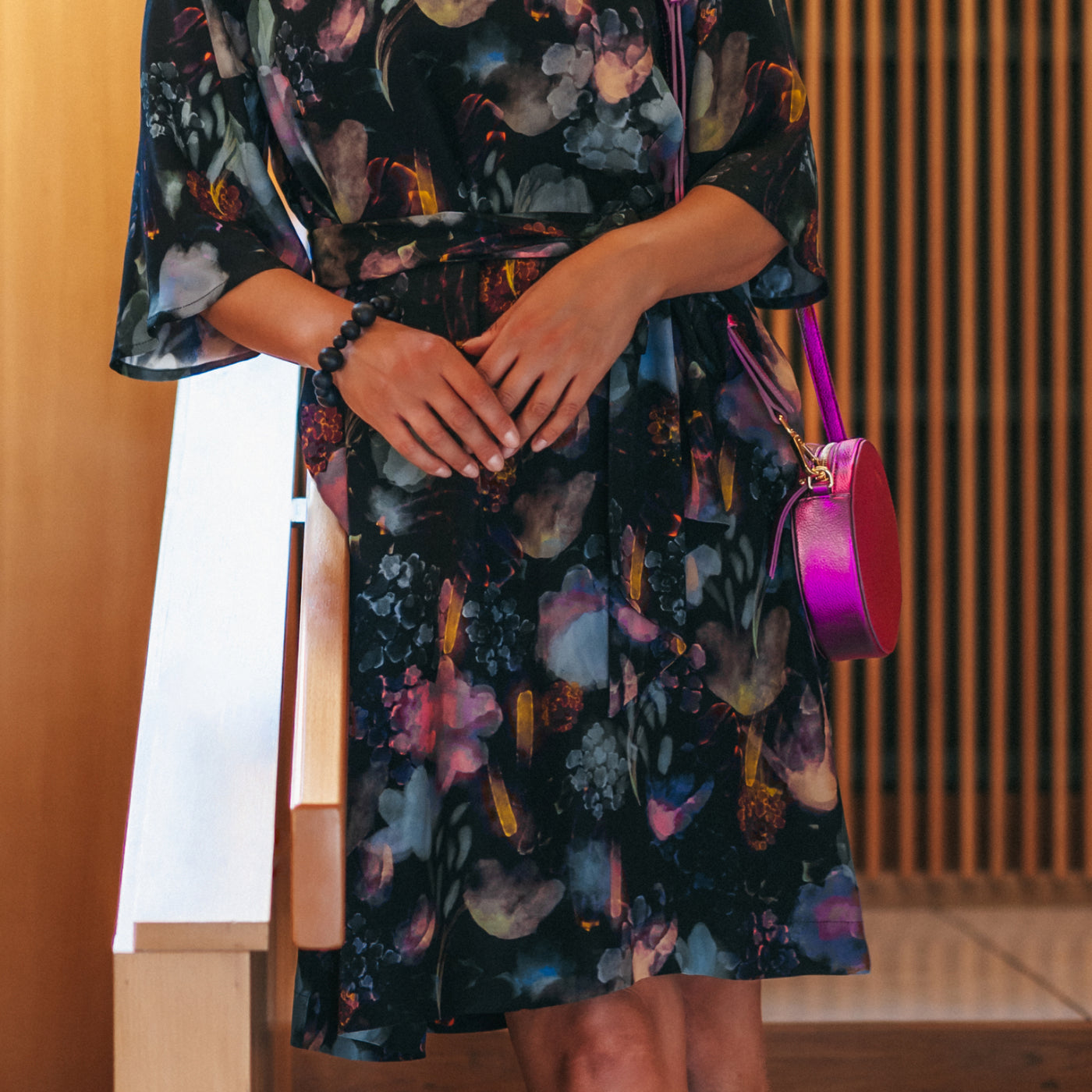 Leather
Beautiful and durable leather is a natural material that only gets better with time. Every Aarikka leather product is unique by its shade and
surface. Aarikka leather products only get better with use, and with proper care, they will last for decades.

Avoid direct sunlight, humidity, and heat.
Clean stains with a damp cloth. Avoid soap and solvents.
If your bag has gotten wet or you have just cleaned it, let it air dry in an air-conditioned environment.
Only use products made from leather. If your bag needs extra cleaning, consult a professional.
Cosmetics, oil, water, and products with running dye can stain the leather product.
Store your bag in its own duster bag, when not using it.
Polyester
Polyester is strong and elastic. It can stand friction and does not
wrinkle or get fabric pills. Polyester is the most popular synthetic fibre, who is now accompanied by the ecologically produced, recycled polyester.
Remove stains by cleaning the surface with a clean and damp cloth.
Do not water wash or iron. 
Didn't find what you were looking for?
Here you can get back to our care guide.