Curl up on the side of the ram. Or find one in you.
Round, hard as wood, with a gentle temperament, standing proudly. And what could time ever do to something as timeless as this. The ram is a symbol of guts, the Finns' own unrelenting willpower. But it didn't need guts to become one of Finland's best-known design classics.
The iconic and beloved ram took shape on Kaija's desk back in 1973. For 50 years, the ram has been part of Aarikka - and it lasts and lasts, standing proudly, Aarikka in its heart.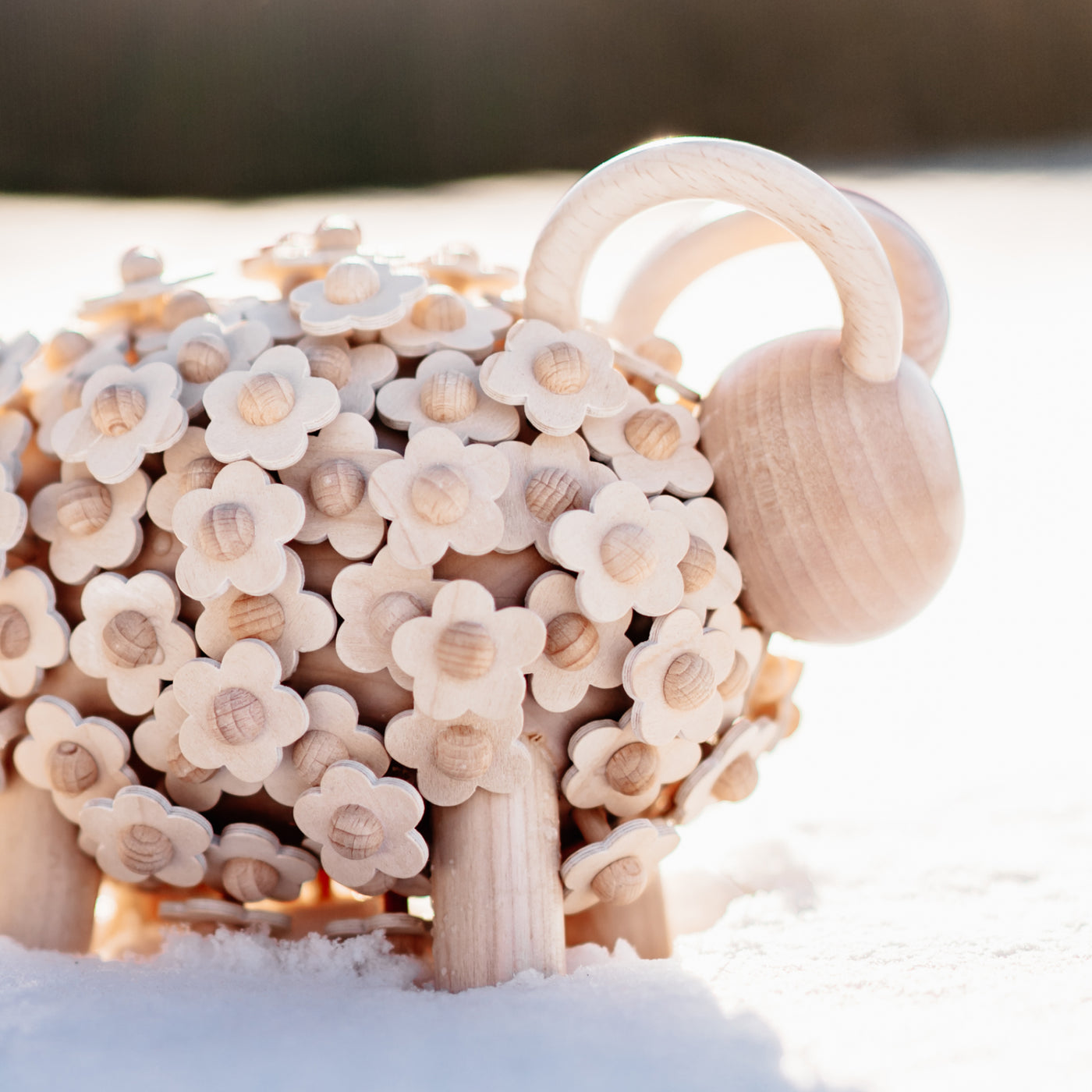 PRODUCT OF THE CELEBRATION YEAR
We let the ram go wild on flower fields.
The ram is wild and rambunctious, enjoying life, looking beautiful dressed in flowers. The flowers that Kaija once draw. Cute - but edgy.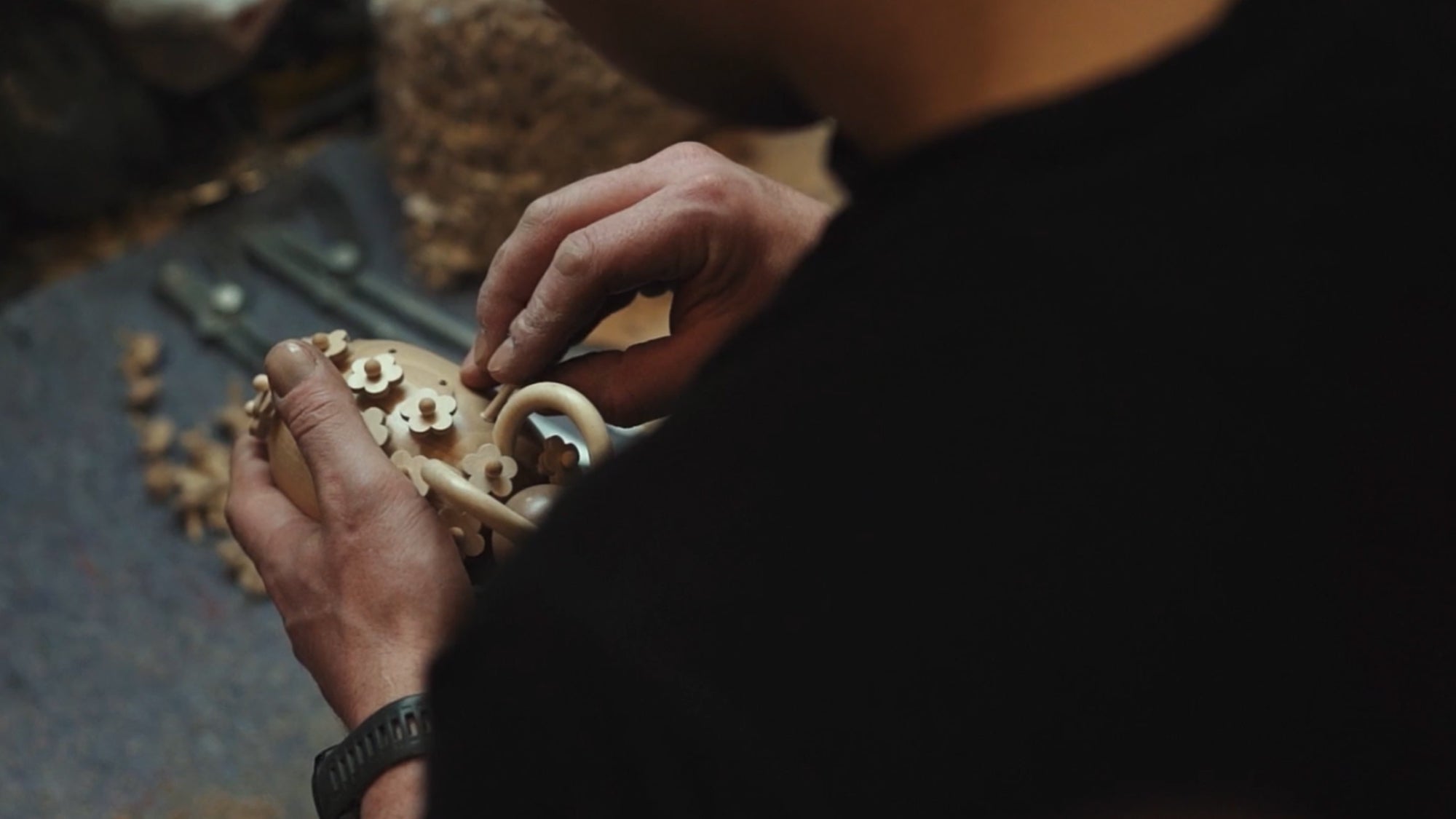 Crafted in the hands of a professional
A masterpiece of Finnish craftsmanship.
Each ram is an example of Finnish craftsmanship. They are handmade in Finland, by skilled craftsmen. From wood to ram, carefully piece by piece, without sparing hours of work, one ram at a time. Handcrafted down to every wooden part, with respect for the wood. And the guts of the ram. 
And it's not just us Finns who are attracted to the ram. This icon of Finnish design has also gained fame abroad. President Koivisto took the ram with him to Houston in 1983. The ram can also be found on Walter Mondale, Nancy Reagan, Danny Kay, Empress Mitsiko of Japan and members of Metallica. 
The 50-year-old ram is conquering us and the world. Blooming beautifully. As youthful as ever.