With Valma, you are always ready. Whether you are flying to the edge of the world, or attending a party with friends, dancing into the small hours of morning. Valma will carry all the essentials, passport, credit card and boarding ticket. With Valma, you will know what you need for your adventures. Take a lifelong journey with your new best friend!
Small Valma shoulder bag is made of high quality leather and it can be worn in many ways. You can wear it as a shoulder bag or detach the shoulder strap and wear it on your wrist with a separate wrist strap. Valma has a zipper and two separate parts with lining. One part has an inner pocket. Valma is chic – and what you need it to be.
Colour: Black
Material: 100 % leather
Measurements: 25 x 16 x 4 cm
Strap length 115-139 cm, adjustable.
Made in Turkey
Our leather manufacturer in Turkey has the Gold certificate from the Leather Working Group (LWG), committed to build a sustainable future with responsible leather production. Aarikka's bags do not contain Chromium VI. 
CARE INSTRUCTIONS
Keep the product away from direct sunlight, humidity and sources of heat.
Wipe clean with a clean dry soft cloth.
Do not use water, soap or leather soap.
Airdry in an air-conditioned space.
You can use leather conditioner to treat the material. Spot test on an inconspicuous area first.
Store carefully in the Aarikka cotton dust bag.
Avoid contact with cosmetics, oils and water to prevent stains on the leather.
Aarikka leather products are a durable, high-quality choice.

Each Aarikka leather product is distinguished by its unique tone and natural surface markings. Aarikka leather products will improve in use and, when cared for properly, keep looking their best for decades to come.
Did you notice the wood grains?
Every wooden Aarikka item is unique, because every piece of wood is unique. Products are handmade, visible in them and the volume they are made in - small volumes for a need. So the small details of life are visible. Light stripes visible in the wooden pearls are made by Kaija's husband Erkki Ruokonen's unique technique, which is still used to hand-dye all wooden products in Raisio.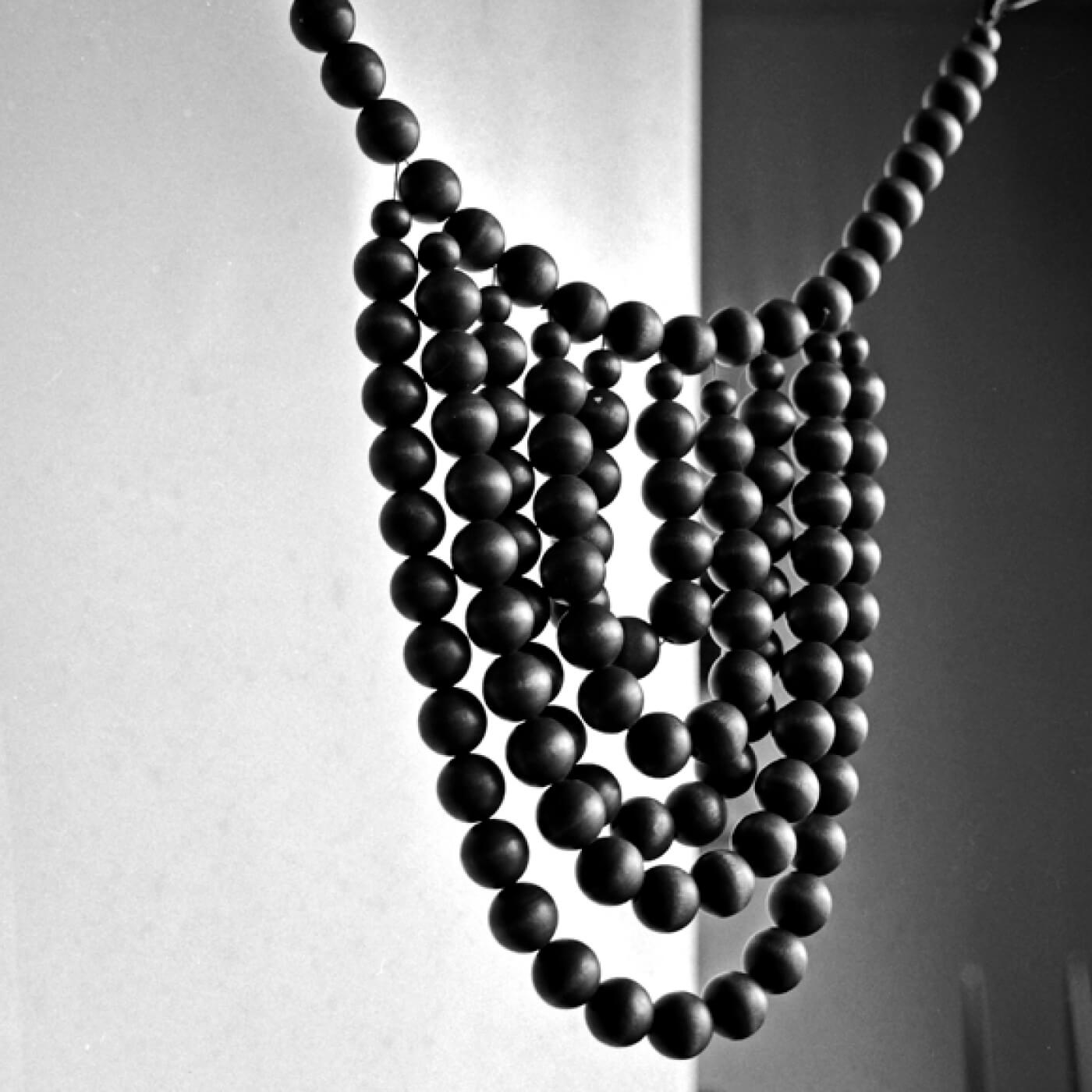 sustainability
Finnish handicraft & design
Eco-friendliness and sustainability are of the utmost importance to us. That's why we choose only the best wood for our raw materials.