"Is there still a long way to go?" Hilda asked, out of breath. The whirling snow made the stars look dimmer and dimmer. Kaisa stopped and looked forward, its small pigtails glistening with frost. "The Elf Village should be right here." Hilda squinted and wrapped its jacket tighter around its body. "Maybe the snow has hidden it", Hilda muttered, but Kaisa didn't look like it was going to move anywhere.
"The Elf Village is always here, no matter where 'here' is. You can see it if you have a bold heart", the elf said. And if you knew how to look, you could see the Northern Lights glimmer in its eyes. 
The Kaisa frost elf is made of wooden beads and wears a cap made of felt. Kaisa has small pigtails with wooden beads at the end.

Color: Gray-wood
Material: Maple, linen, felt, merino wool
Size: Height 9 cm
Handmade in Finland.
Did you notice the wood grains?
Every wooden Aarikka item is unique, because every piece of wood is unique. Products are handmade, visible in them and the volume they are made in - small volumes for a need. So the small details of life are visible. Light stripes visible in the wooden pearls are made by Kaija's husband Erkki Ruokonen's unique technique, which is still used to hand-dye all wooden products in Raisio.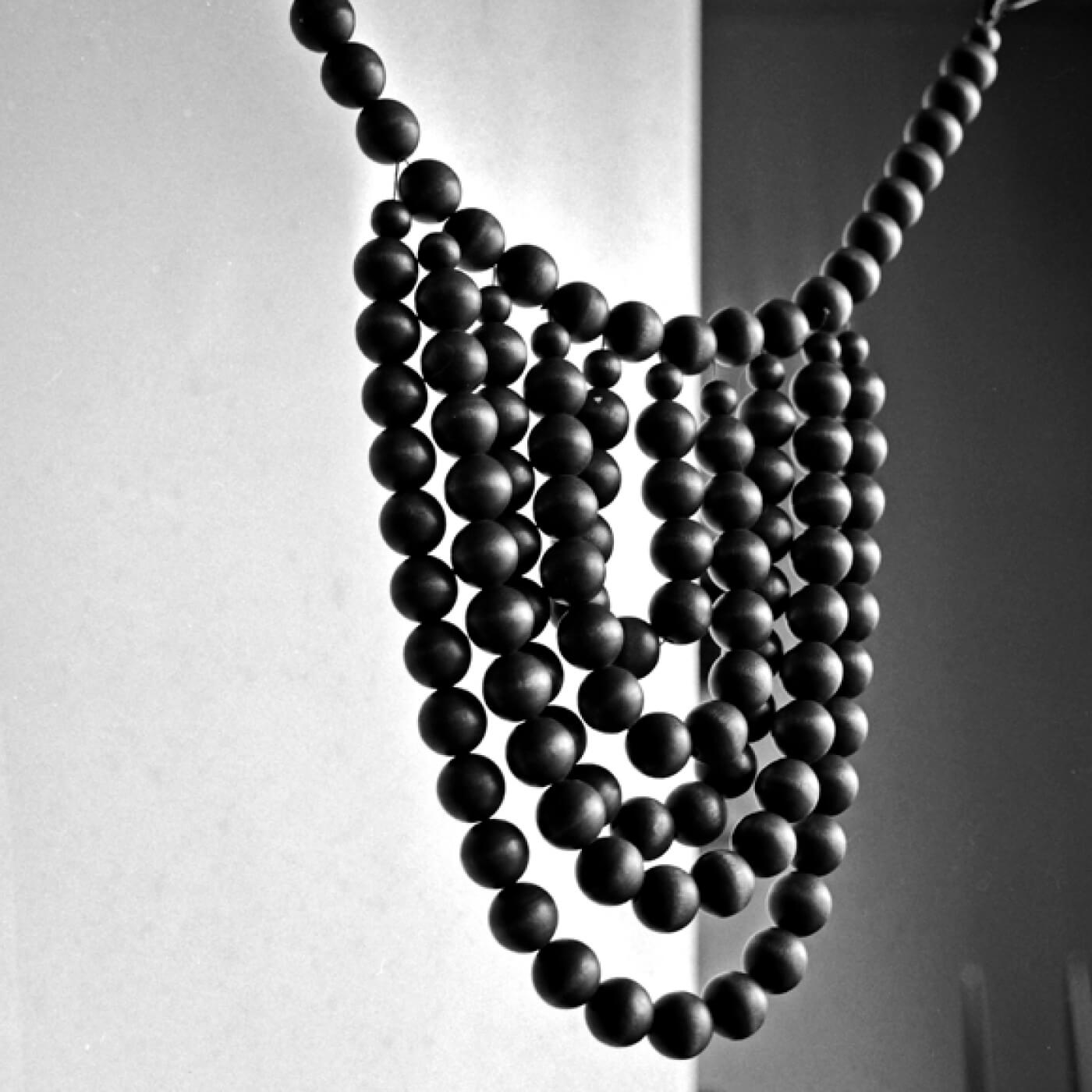 sustainability
Finnish handicraft & design
Eco-friendliness and sustainability are of the utmost importance to us. That's why we choose only the best wood for our raw materials.