"Hey Guitarist", the Baker said, watching Guitarist drumming the soundbox. "That string has been broken since Midsummer. Why don't you just change it?" Guitarist hummed. "That would be easy. But the longer I wait, the better it feels to play with all strings", the Elf pondered. The Baker considered the thought for a second and agreed.
Frost Elf Guitarist is made of wooden beads and wears a felt hat. The Frost Elf is holding a brown, wooden guitar. The Frost elves are great decoration pieces for table settings and arrangements. These high-quality, Finnish handcrafts are also a good gift idea.
Colour: White, grey
Materials: Maple, birch, felt, merino wool
Height 9 cm
Handmade in Finland.
Did you notice the wood grains?
Every wooden Aarikka item is unique, because every piece of wood is unique. Products are handmade, visible in them and the volume they are made in - small volumes for a need. So the small details of life are visible. Light stripes visible in the wooden pearls are made by Kaija's husband Erkki Ruokonen's unique technique, which is still used to hand-dye all wooden products in Raisio.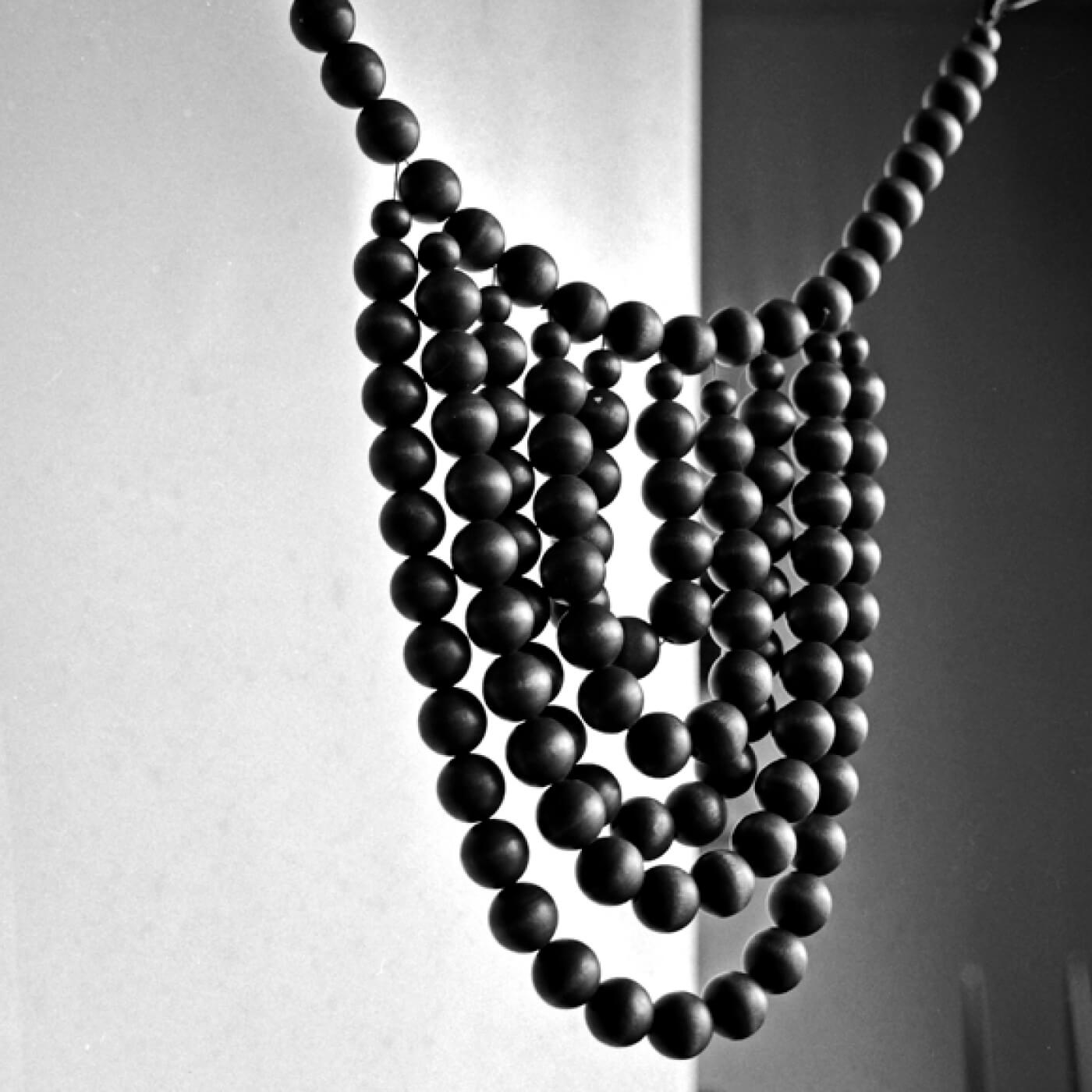 sustainability
Finnish handicraft & design
Eco-friendliness and sustainability are of the utmost importance to us. That's why we choose only the best wood for our raw materials.