Elf of Love is a large, unique and numbered Aarikka collectible. It is a limited edition elf, created to celebrate the 40th anniversary of Aarikka elves. The Elf of Love comes with a certificate of authenticity. The elf is 26 cm tall, wears a red hat made of deer hide and has a golden heart on its chest.


Be a part of the 40th anniversary of Aarikka elves and order your own Elf of Love.

"I am the Elf of Love and I always consider the feelings of others. I want to make those close to me happy and I never speak ill of anyone. I wish that all of us would be kind and helpful to one another. My golden heart, beating in my chest, brings joy and happiness to all around me."

Combine the Elf of Love with other Aarikka elves. Make it a beautiful centerpiece, a part of an elf arrangement or as a gift to friends of high-quality craftmanship.
All Elves of Love are handmade in Finland. The deer hide used in their production is soft and high quality.

Finnish birch, carved in Finland. Handmade in the homeland.

Elf of Love - completely Finnish.
Height 26 cm
Width 14,5 cm
Materials: Birch, deer hide, metal, rubber
In the manufacturing process, rubber is used for assembly on the inside of the elf. Rubber is not used on the outside of the ornament. 
Designed and handmade in Finland.

Elf of Love comes in an elegant, white box with magnet fastening and straw padding.

Box dimensions
Height 12 cm
Width 24 cm
Depth 16,5 cm
Did you notice the wood grains?
Every wooden Aarikka item is unique, because every piece of wood is unique. Products are handmade, visible in them and the volume they are made in - small volumes for a need. So the small details of life are visible. Light stripes visible in the wooden pearls are made by Kaija's husband Erkki Ruokonen's unique technique, which is still used to hand-dye all wooden products in Raisio.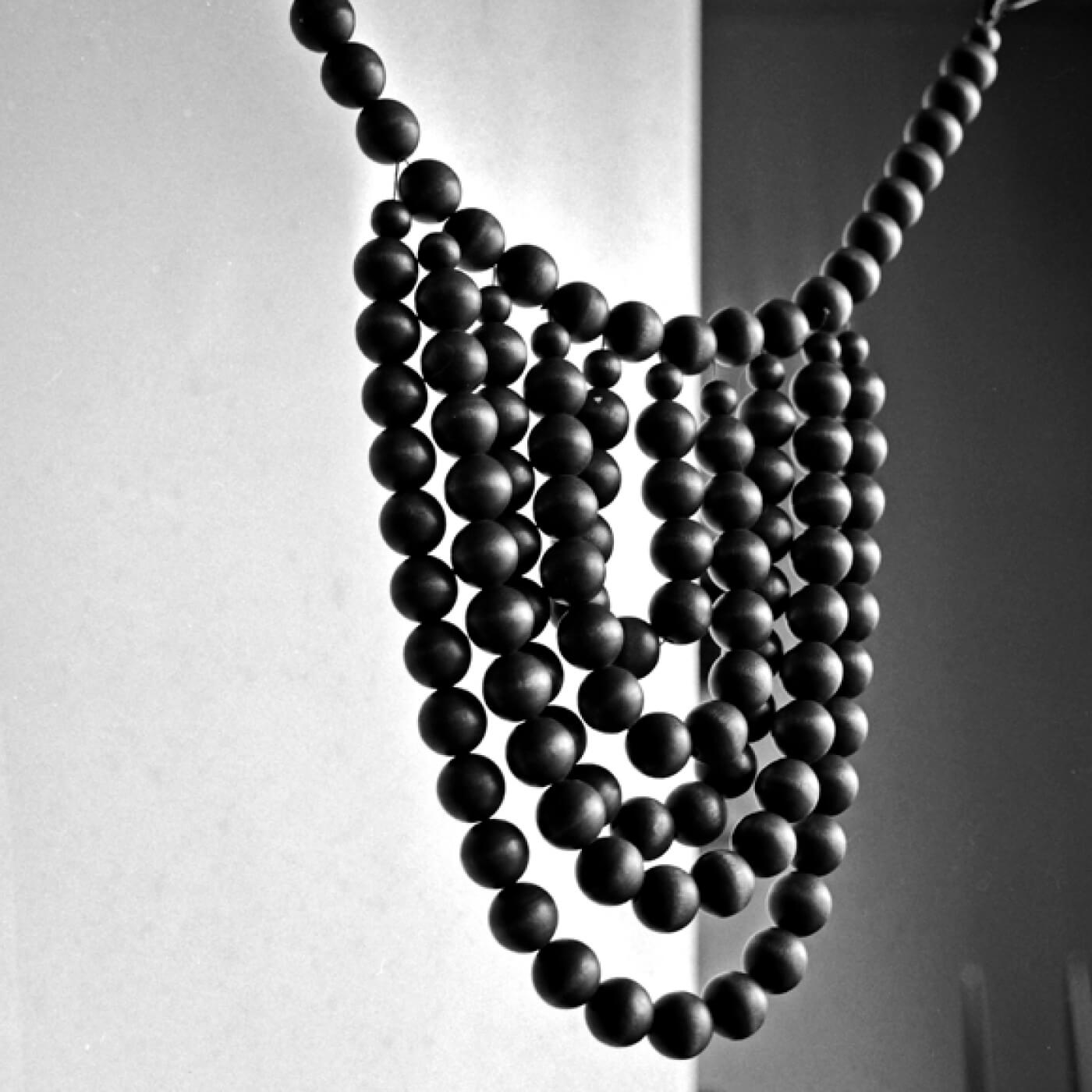 sustainability
Finnish handicraft & design
Eco-friendliness and sustainability are of the utmost importance to us. That's why we choose only the best wood for our raw materials.