The wall of spruces seemed impenetrable, like a dark green piece of felt beneath the sky. Ballerina looked at it with its arms crossed. "Yes", it thought to itself. "I think I might just dance inside. You can sometimes fool trees by moving like a cloud or a stream, and they'll let you pass through." 
The Ballerina elf is made of wooden beads and wears a cap made of felt. The elf has pigtails with wooden beads at the end. It wears a ballerina skirt.
Color: Red
Material: Maple, felt, linen, polyester
Size: Height 9 cm
Handmade in Finland.
Did you notice the wood grains?
Every wooden Aarikka item is unique, because every piece of wood is unique. Products are handmade, visible in them and the volume they are made in - small volumes for a need. So the small details of life are visible. Light stripes visible in the wooden pearls are made by Kaija's husband Erkki Ruokonen's unique technique, which is still used to hand-dye all wooden products in Raisio.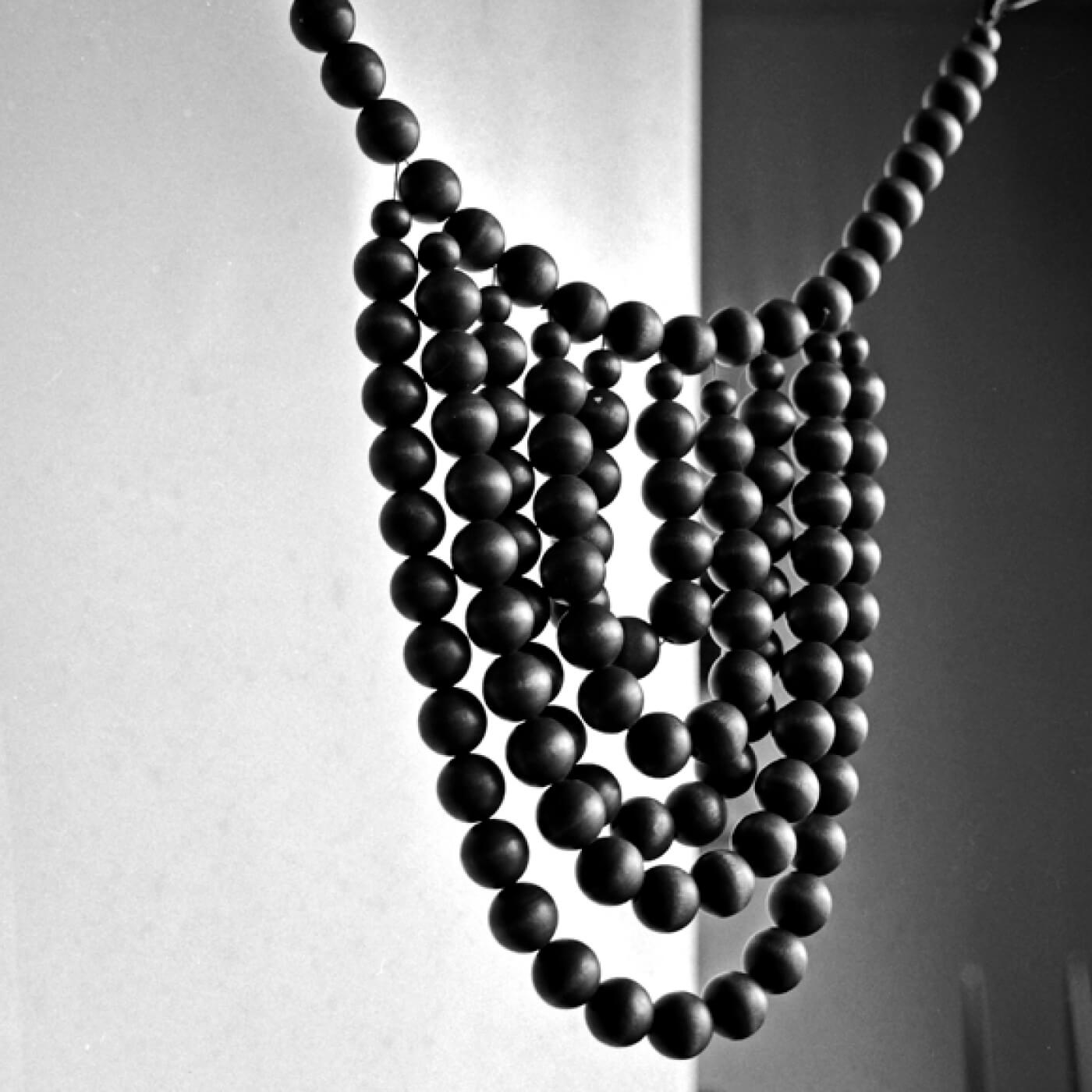 sustainability
Finnish handicraft & design
Eco-friendliness and sustainability are of the utmost importance to us. That's why we choose only the best wood for our raw materials.