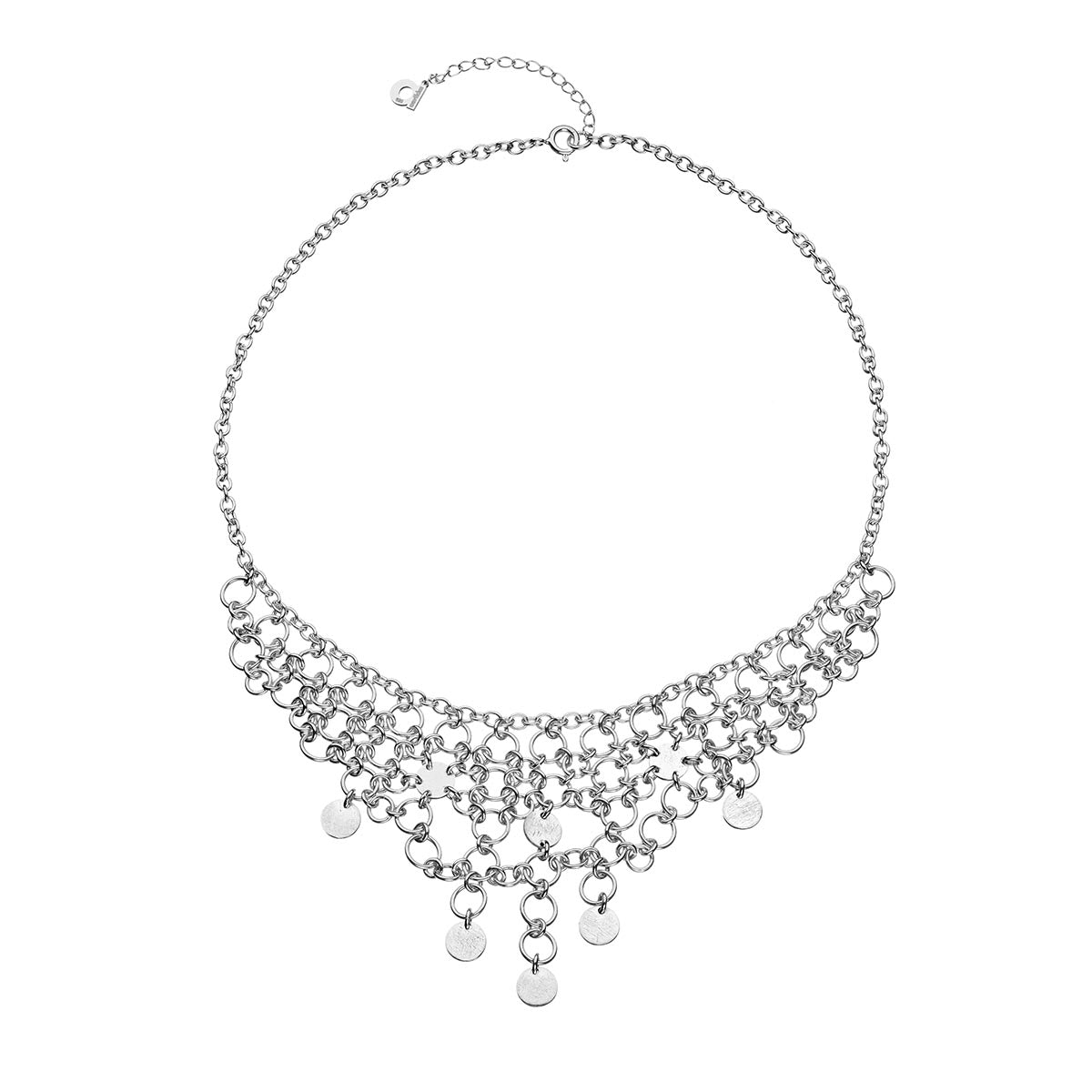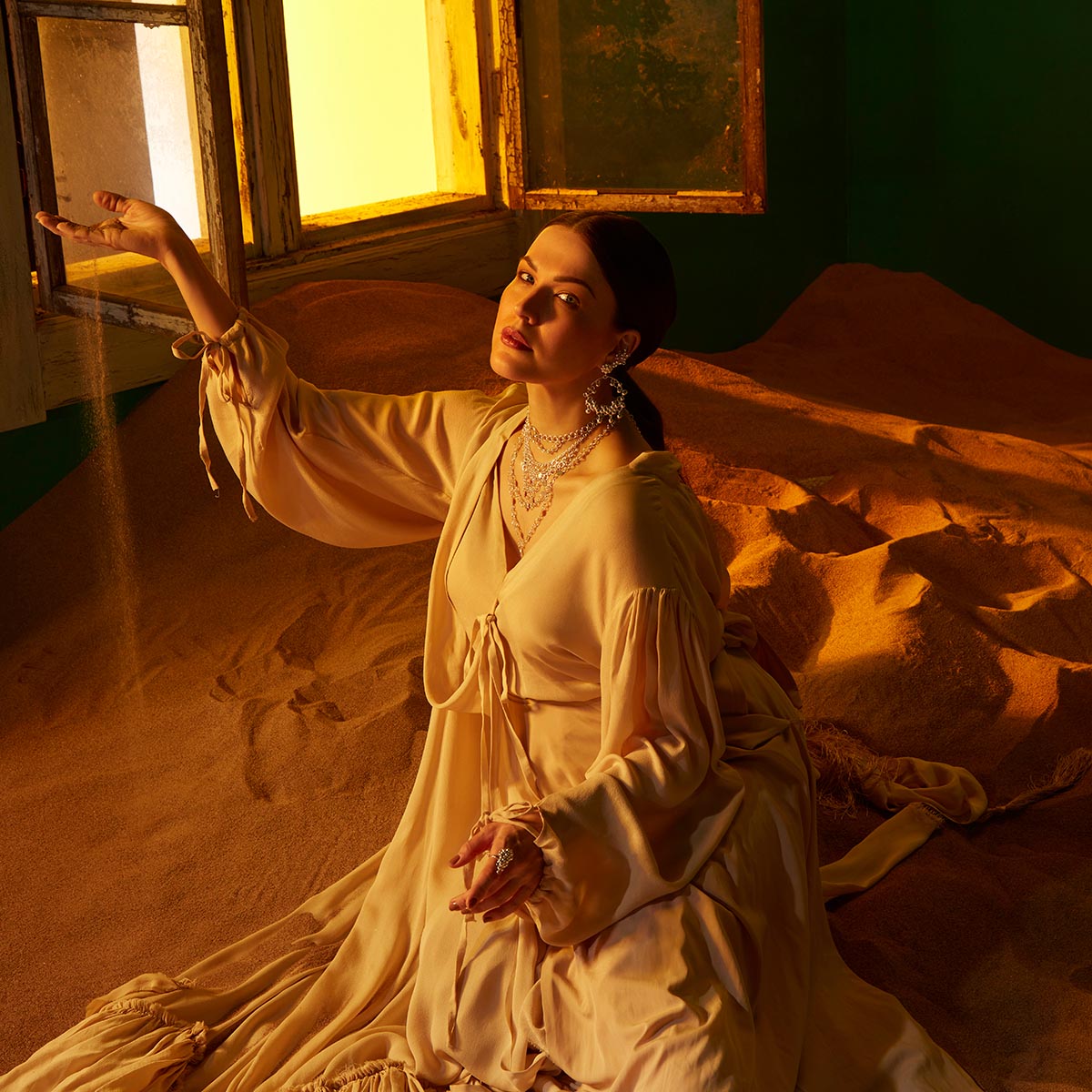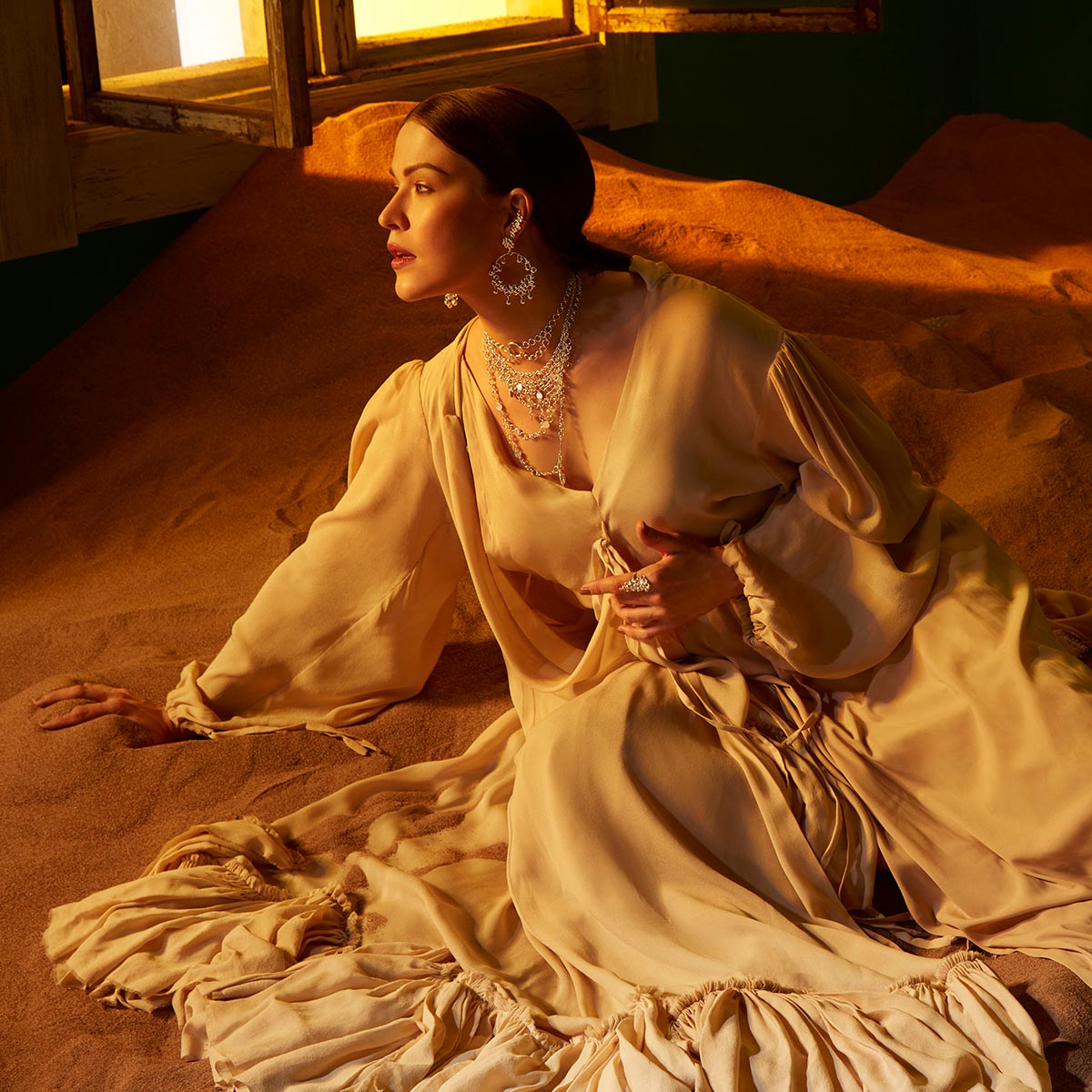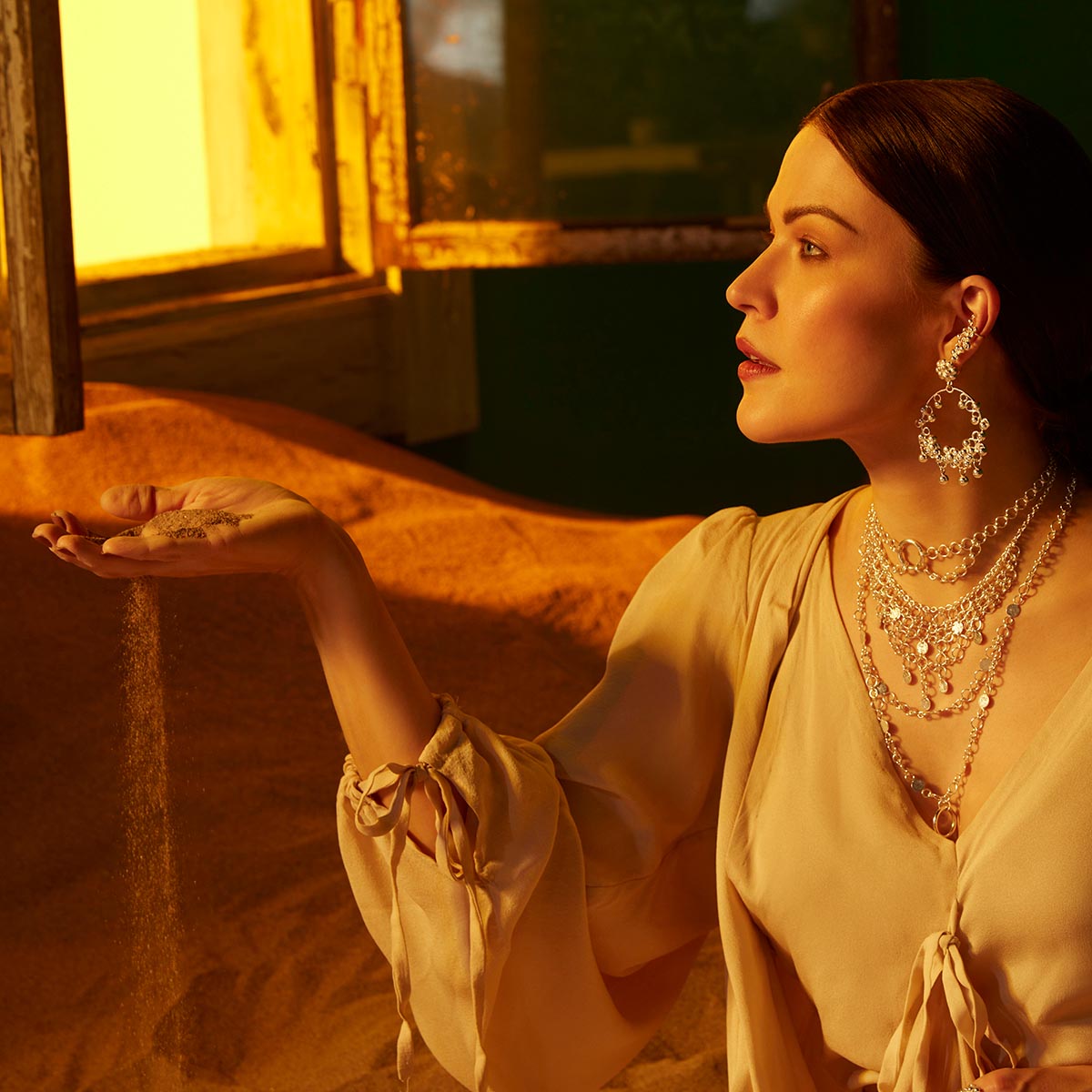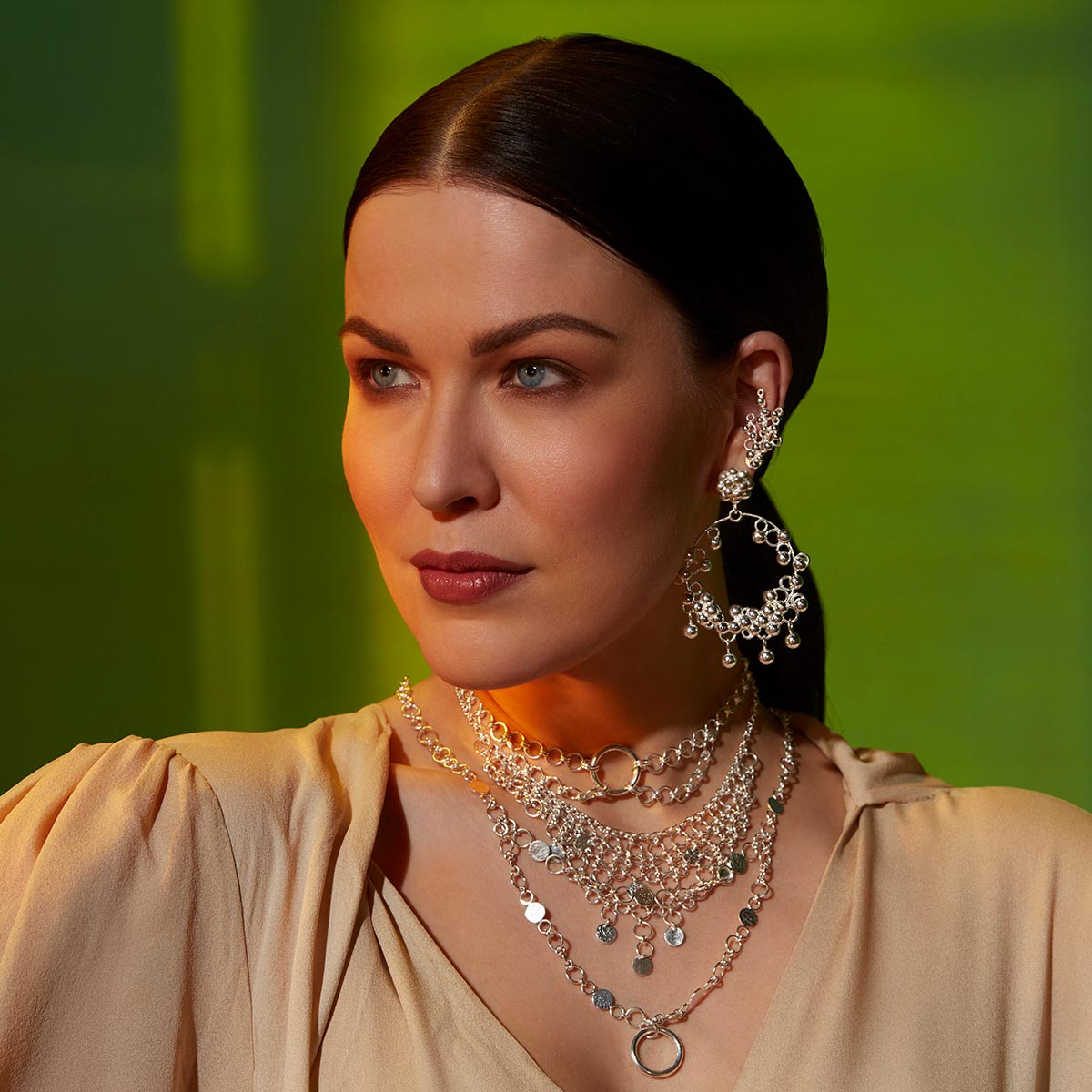 Mandartania necklace, silver
The Mandartania jewellery collection, designed by Finnish singer-songwriter Jenni Vartiainen is heavily inspired by Kaija Aarikka's bold designs and round, wooden shapes. Mandartania mixes silver and Aarikka's iconic round bead shape. Mandartania collection has multiple pieces of silver jewellery, layered and abundant.
"I love to mix and wear layered jewellery, and it is shown in this collection", Jenni Vartiainen says.
The Mandartania necklace has silver hoops of different sizes and an abundant, layered shape. Pair and layer it with other Mandartania jewellery or other silver jewellery designed by Jenni Vartiainen.
Mandartania. Daring and bold.
Aarikka <3 Jenni Vartiainen.
Made in Spain.
Silver.
Adjustable chain, max length 48 cm.

Did you notice the wood grains?
Every wooden Aarikka item is unique, because every piece of wood is unique. Products are handmade, visible in them and the volume they are made in - small volumes for a need. So the small details of life are visible. Light stripes visible in the wooden pearls are made by Kaija's husband Erkki Ruokonen's unique technique, which is still used to hand-dye all wooden products in Raisio.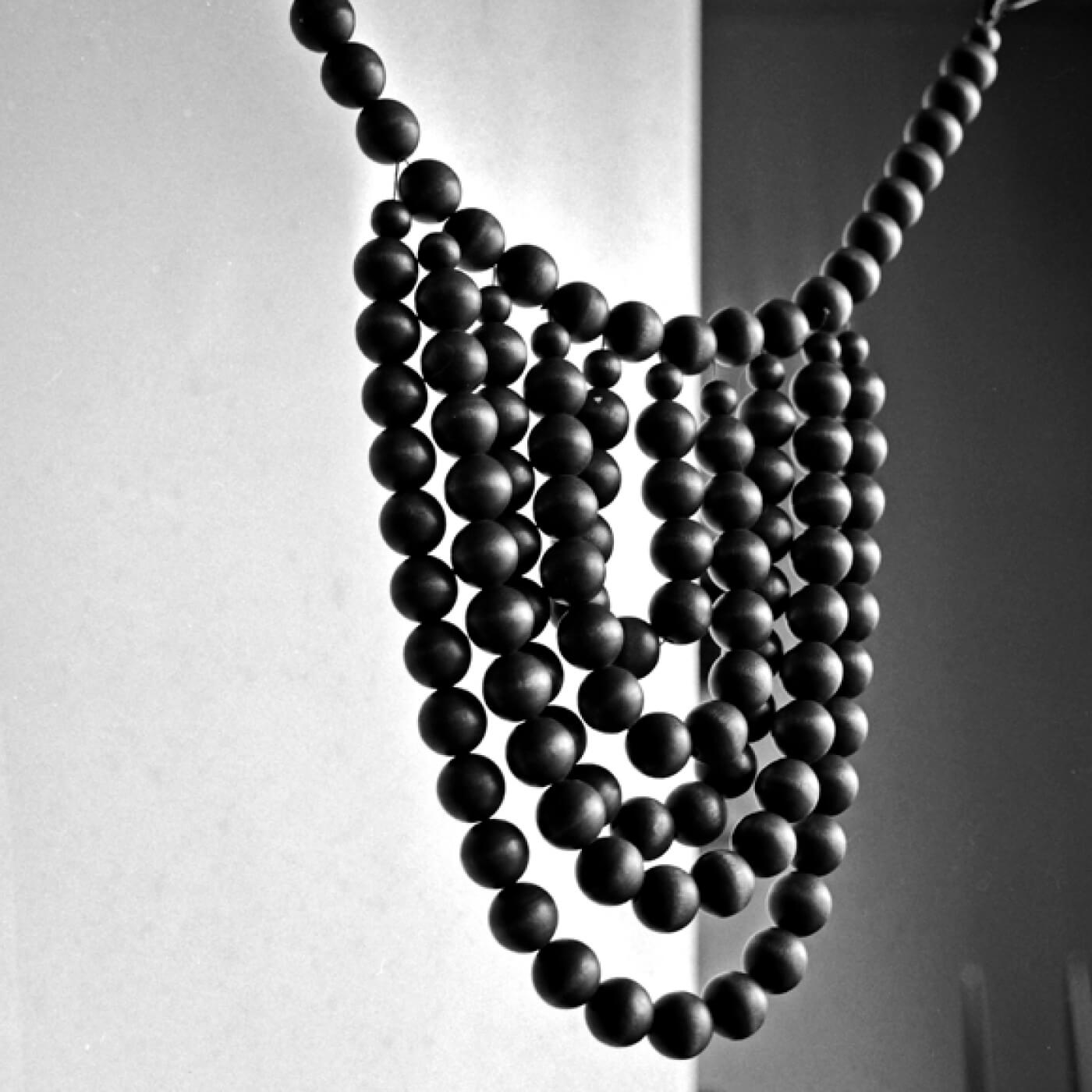 sustainability
Finnish handicraft & design
Eco-friendliness and sustainability are of the utmost importance to us. That's why we choose only the best wood for our raw materials.