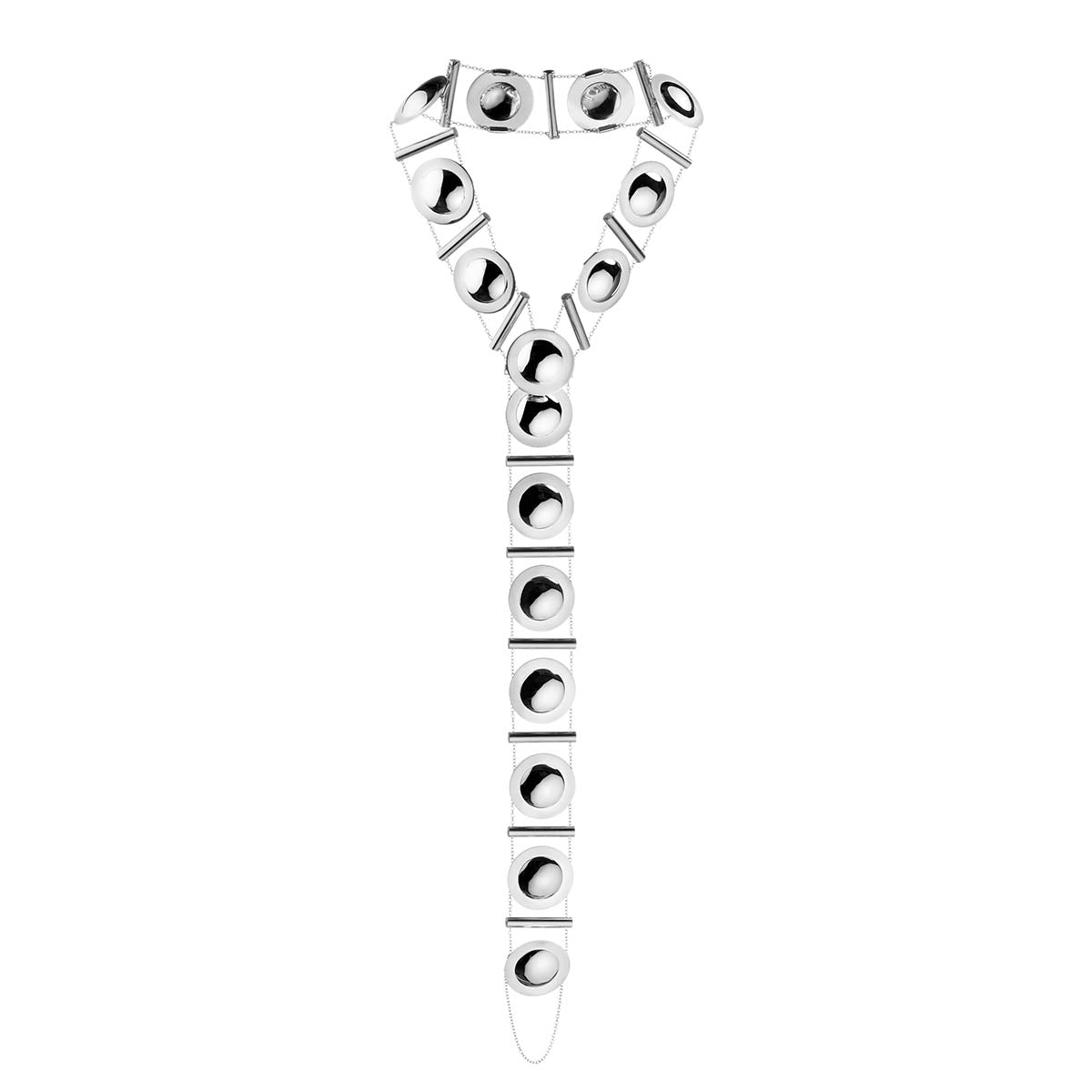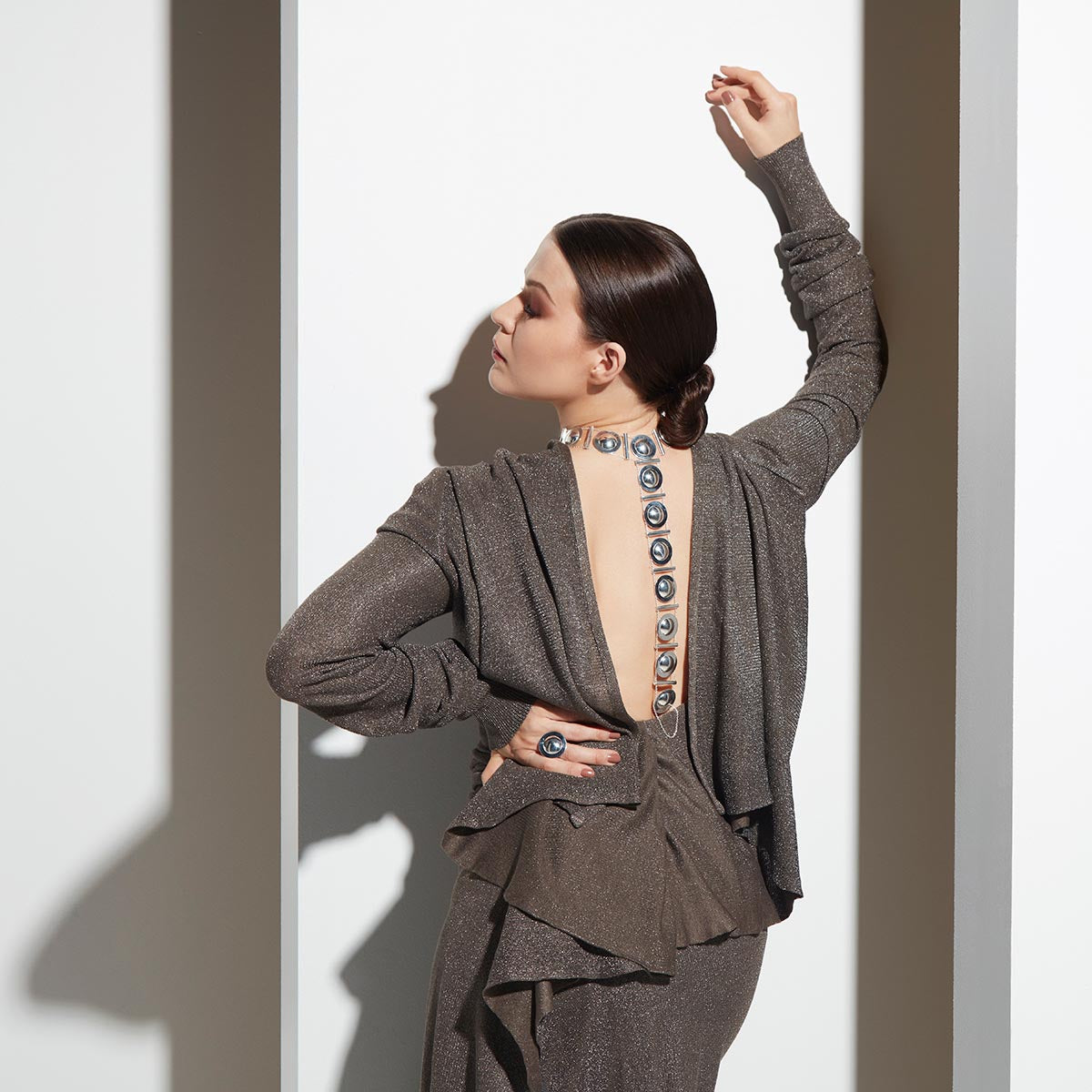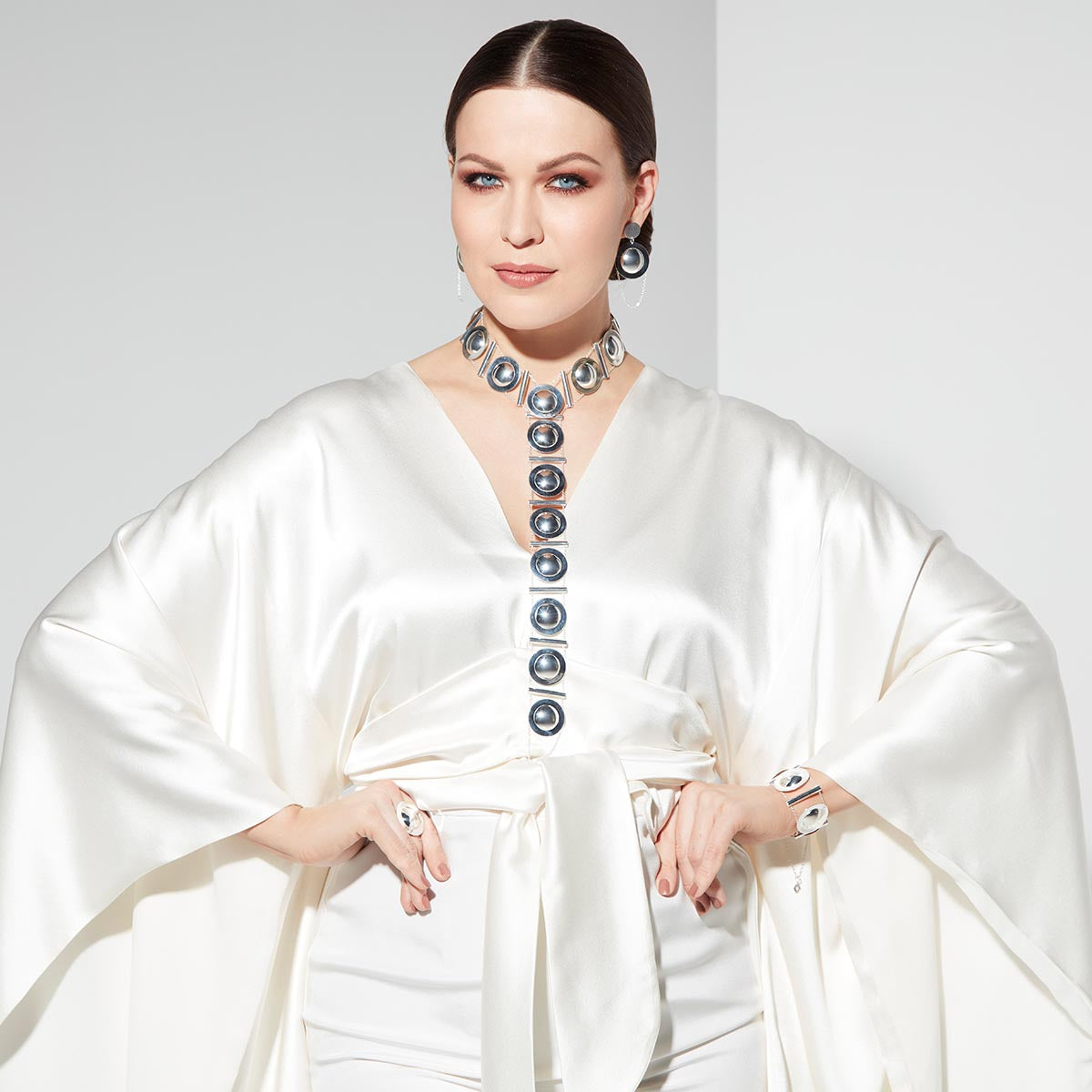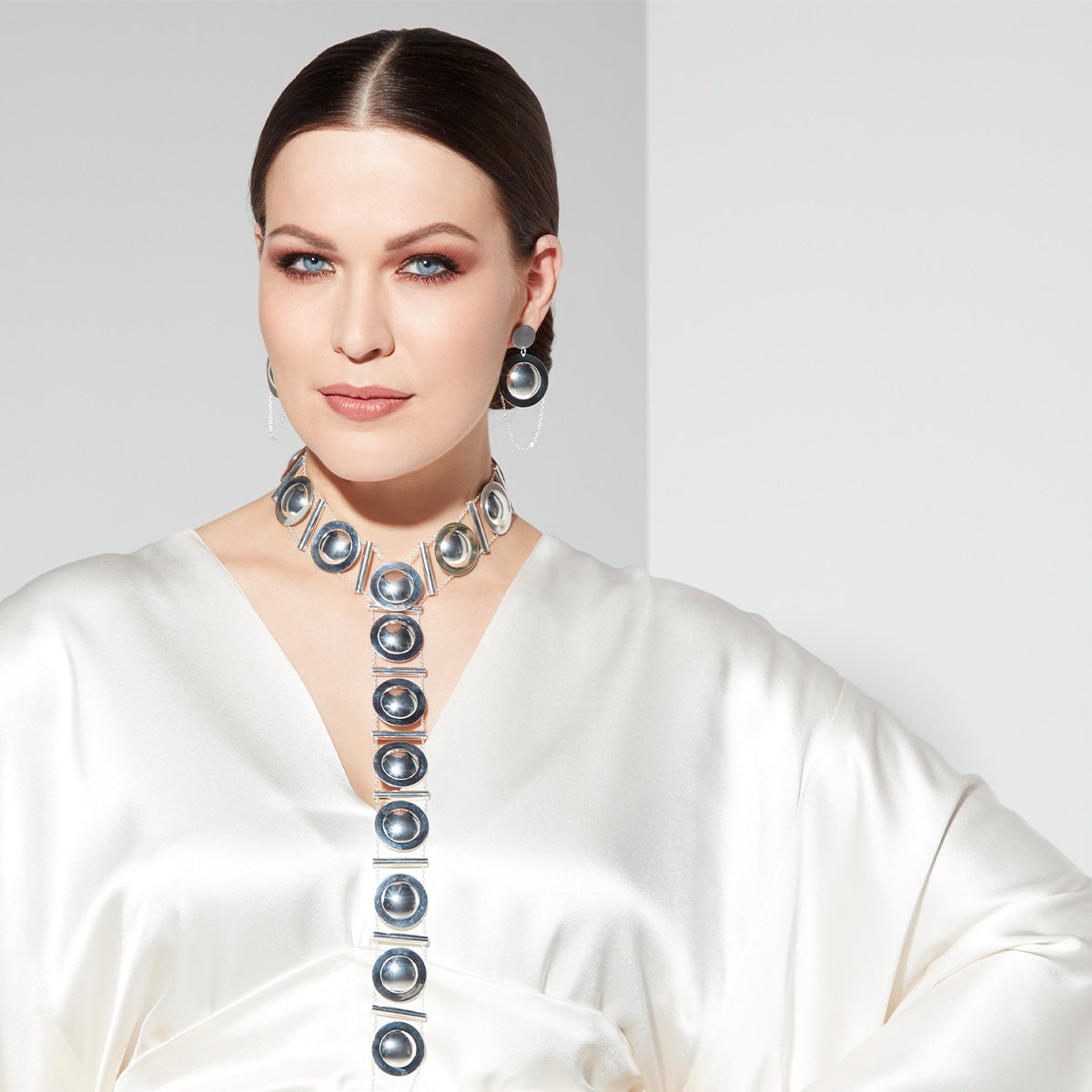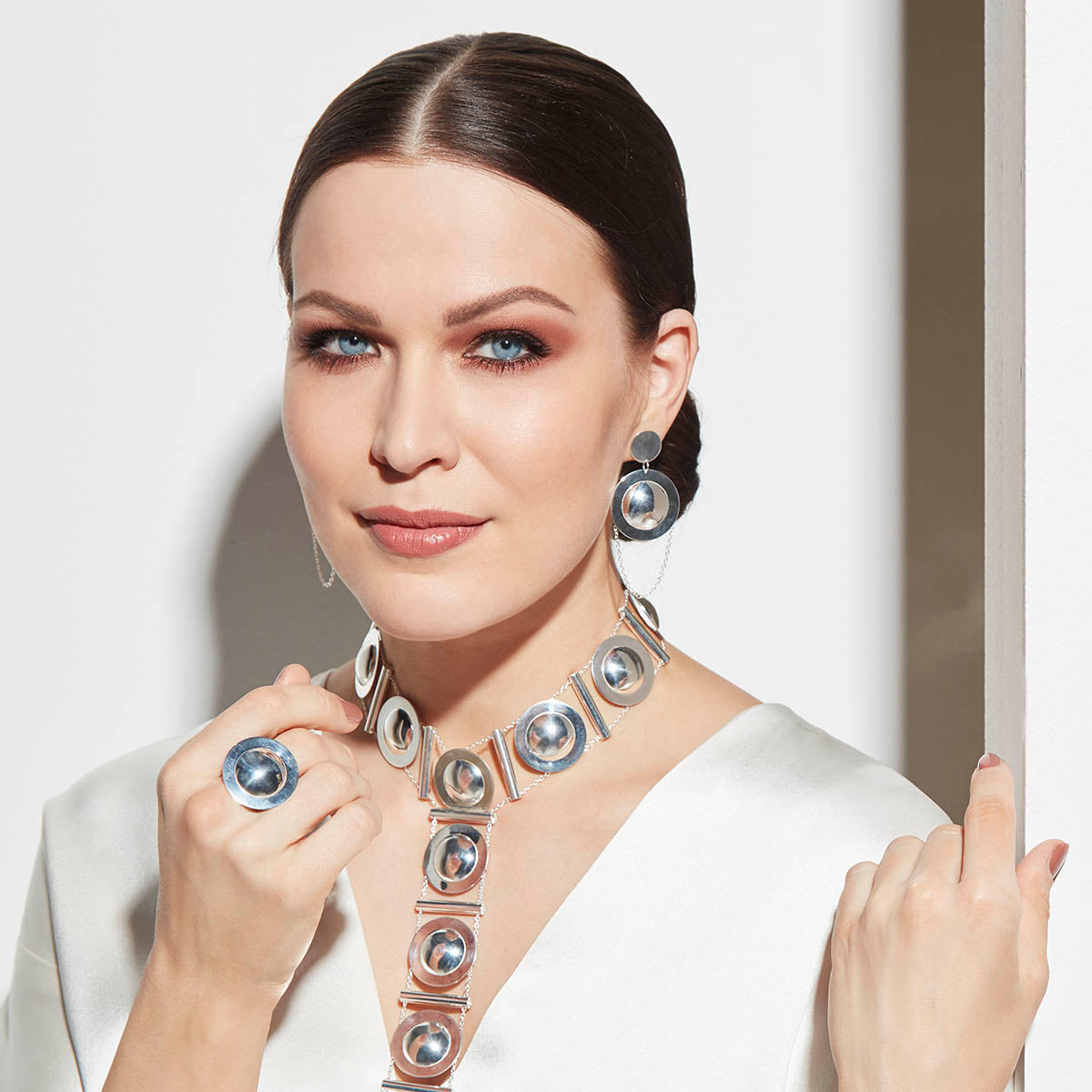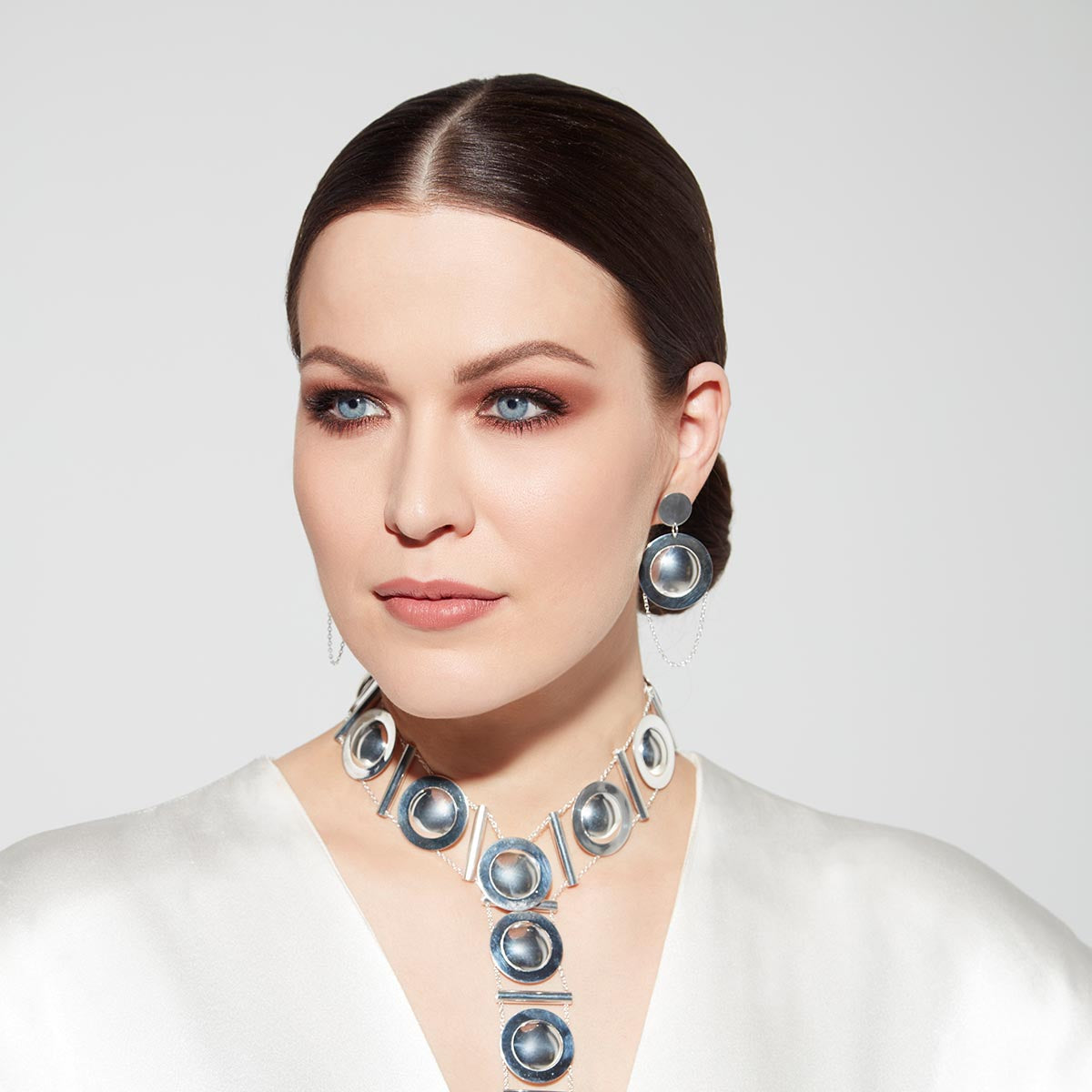 Kokonainen neck tie, silver
The Kokonainen jewellery collection, designed by Finnish singer-songwriter Jenni Vartiainen is heavily inspired by a picture from Kaija Aarikka's archives. The picture was of a metallic tie. Kokonainen collection mixes Aarikka's trademark round shapes with silver in sleek, graphic shapes.
"Inspired, I wanted to bring the metallic tie to the present day. It works as an eye-catching piece of jewellery for everyone", says Jenni Vartiainen.

Kokonainen earrings have two silver balls, one inside a circle. There is a cascading chain under the circle. Together, they create a daring combination. Pair and layer it with other Kokonainen jewellery or other silver jewellery designed by Jenni Vartiainen.

KOKONAINEN. Daring, brave. Complete on its own.

Aarikka <3 Jenni Vartiainen.
Material: Silver.
The neck tie length is 50 cm. The length is not adjustable.
The width of one silver square is 4 cm.
The circle inside the square is convex and it is highest in the middle, 5 mm.

Lock mechanism: The neck tie has two metal bars on the top, at the ends. One of the bars has as groove that fits the chains on the other one that goes inside the other metal bar. On top of the inner one, there is a lock mechanism that goes down when you put it in the metal bar. The metal bar comes up and locks the bars together.

Made in Spain.
Did you notice the wood grains?
Every wooden Aarikka item is unique, because every piece of wood is unique. Products are handmade, visible in them and the volume they are made in - small volumes for a need. So the small details of life are visible. Light stripes visible in the wooden pearls are made by Kaija's husband Erkki Ruokonen's unique technique, which is still used to hand-dye all wooden products in Raisio.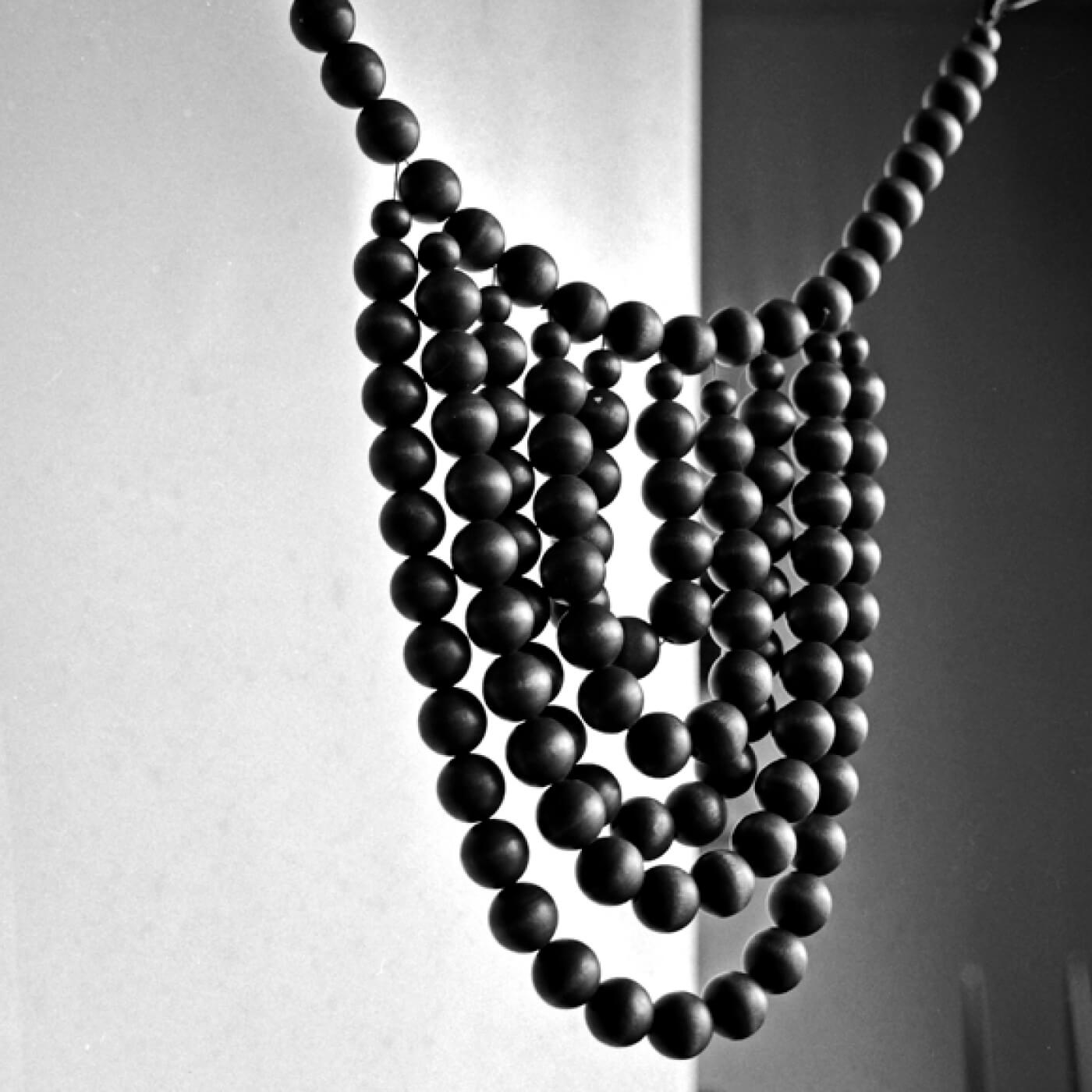 sustainability
Finnish handicraft & design
Eco-friendliness and sustainability are of the utmost importance to us. That's why we choose only the best wood for our raw materials.