"There's a certain rhythm to skiing, similar to the swell of the waves, or the wind, or the rain. And once I get moving, it becomes really hard to stop. And when I stop, it doesn't take long for me to get moving again. I think that's the greatest sense of freedom there is", said Hiihtäjä (Skier) and before the other Elf even had the chance to open its mouth, Hiihtäjä had become just a small white dot among the pines. 
Hiihtäjä frost elf is made of wooden beads and wears a gray cap made of felt. The frost elf holds a pair of ski poles in its hands and wears a light scarf around its neck. 
Color: Gray-wood
Material: Maple, merino wool, birch, felt
Size: Height 11 cm
Handmade in Finland.
Did you notice the wood grains?
Every wooden Aarikka item is unique, because every piece of wood is unique. Products are handmade, visible in them and the volume they are made in - small volumes for a need. So the small details of life are visible. Light stripes visible in the wooden pearls are made by Kaija's husband Erkki Ruokonen's unique technique, which is still used to hand-dye all wooden products in Raisio.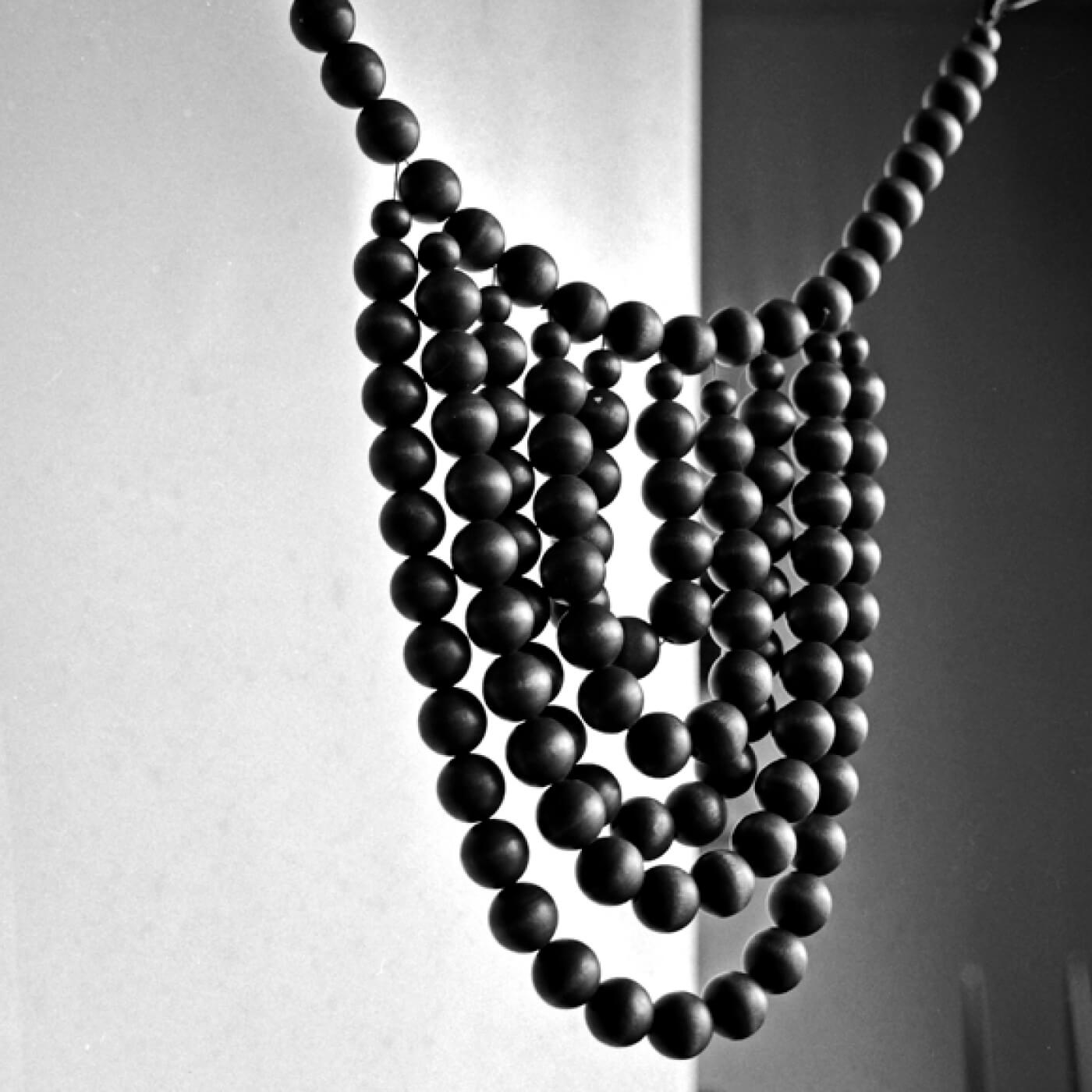 sustainability
Finnish handicraft & design
Eco-friendliness and sustainability are of the utmost importance to us. That's why we choose only the best wood for our raw materials.