anniversary year
The majestic Pässikkä ram.
Ram, the beloved design classic, steps into its 50th anniversary year in a giant size. Designed by Kaija Aarikka, the ram is a masterpiece of Finnish craftsmanship and a symbol of Finnish guts. Now, the ram has received a new, majestic size and a name - Pässikkä. This car-sized ram sculpture is the largest ram ever made, entirely handcrafted, just like its smaller siblings. 
A grand exhibition showcasing Kaija Aarikka's life's work opens at Kunsthalle Helsinki on September 9, 2023. Aarikka is a partner for the exhibition and presents Pässikkä at the exhibition's opening. "The year 2023 marks the 50th anniversary of the iconic ram. In honor of this anniversary, the giant ram named Pässikkä will make its debut at Kaija Aarikka's exhibition at Kunsthalle. Later on, Pässikkä will be moved to our company's premises in Raisio," says Riia Sandström, CEO of Aarikka. And the anniversary celebrations won't end here, as in 2024, we'll be celebrating the 70th anniversary of Aarikka!
The gigantic Pässikkä – unwavering and determined. Just like a true Finn.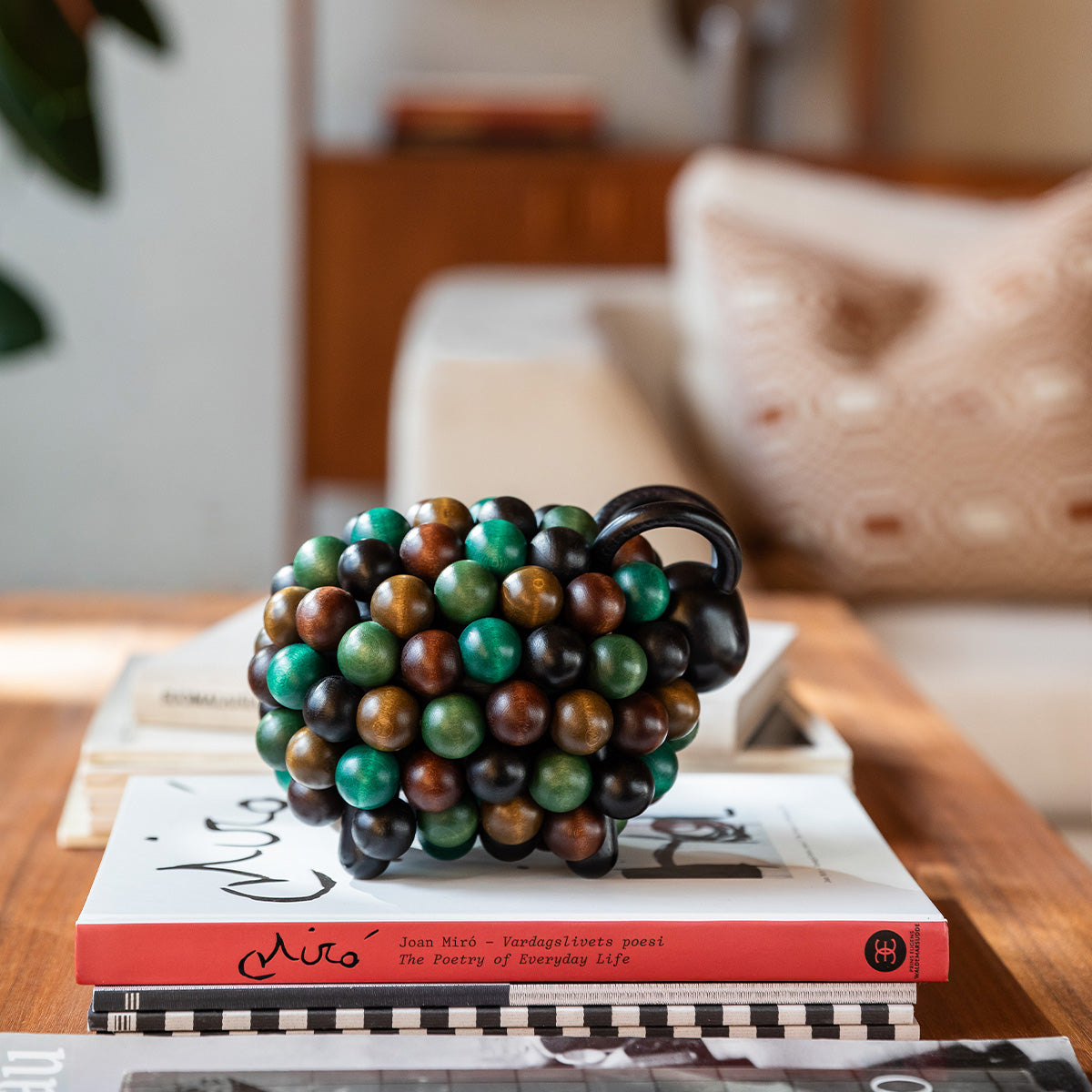 Did you know?
Ram, the iconic design classic.
Each ram is a masterpiece of Finnish craftsmanship and made in Finland, in the hands of skilled artisans. 
From wood to ram, carefully piece by piece, without sparing hours, one ram at a time. Handcrafted down to every wooden detail, respecting the wood. That's the spirit of ram.
Elves
The guardians of harmony.
Small, wooden, round. Made in Finland by hand. Aarikka's Elves are true Aarikka, everyday celebration at its finest. Collected and loved for 40 years.