The roof of the Elf Village was hot, but that was quite obvious, seeing how the roof had been standing in the sun for several months, except for nights. However, it was early evening, and everyone knew that the roof was at its hottest at that time of the day. Viulunsoittaja (The Fiddler) elf knew it best, as it had been sitting on the roof all day, playing its small fiddle.
Viulunsoittaja wasn't quite sure why it enjoyed being on the roof so much. Maybe because it sometimes made the elf feel like it was playing its fiddle for the whole world. And Viulunsoittaja was a bit concerned whether the world heard music often enough. After all, the world took care of everyone.
Viulunsoittaja elf is made of wooden beads and wears a red cap made of felt. The elf holds a brown violin and bow in its hand. 
Color: Red
Material: Maple, felt, birch, jewelry metal
Size: Height 11 cm
Did you notice the wood grains?
Every wooden Aarikka item is unique, because every piece of wood is unique. Products are handmade, visible in them and the volume they are made in - small volumes for a need. So the small details of life are visible. Light stripes visible in the wooden pearls are made by Kaija's husband Erkki Ruokonen's unique technique, which is still used to hand-dye all wooden products in Raisio.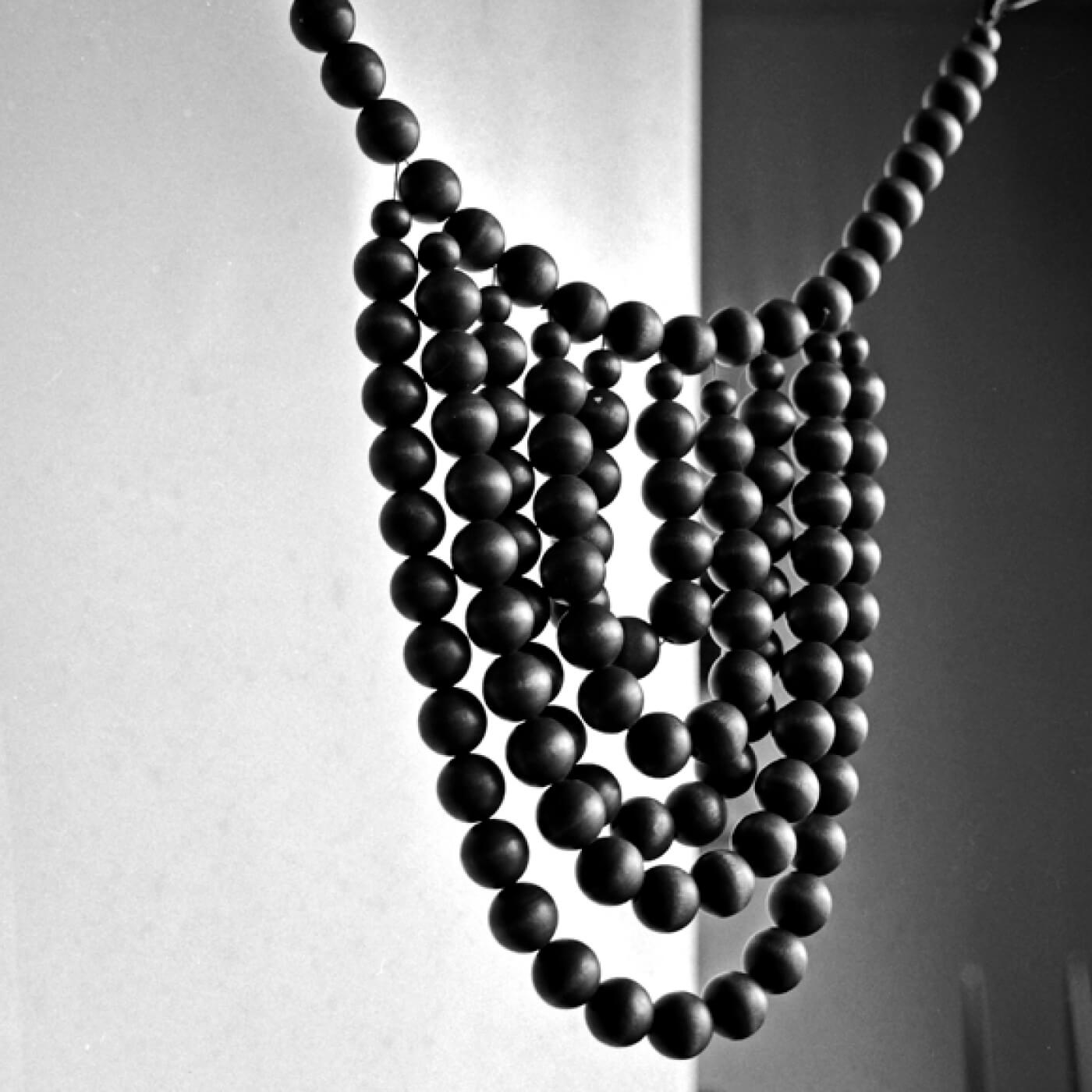 sustainability
Finnish handicraft & design
Eco-friendliness and sustainability are of the utmost importance to us. That's why we choose only the best wood for our raw materials.