Elf Kurpitsankasvattaja looked at its pumpkin, smiling. Elf Noita looked at the other elf, perplexed.
"Why are you always admiring your pumpkin", Elf Noita wondered out loud. "Pumpkins are born from a small seed. They spread their roots under the ground and thus are strong and durable", Elf Kurpitsankasvattaja said. "Your very own pumpkin harvest tastes especially good", Elf Kurpitsankasvattaja said, smiling, "especially when you share it with your loved ones."

Elf Kurpitsankasvattaja is made of wooden beads. It wears a black felt hat and it has an orange pumpkin next to it.

Color: Wood, black
Material: Maple, felt, satine
Size: Height 11 cm
Handmade in Finland.
Did you notice the wood grains?
Every wooden Aarikka item is unique, because every piece of wood is unique. Products are handmade, visible in them and the volume they are made in - small volumes for a need. So the small details of life are visible. Light stripes visible in the wooden pearls are made by Kaija's husband Erkki Ruokonen's unique technique, which is still used to hand-dye all wooden products in Raisio.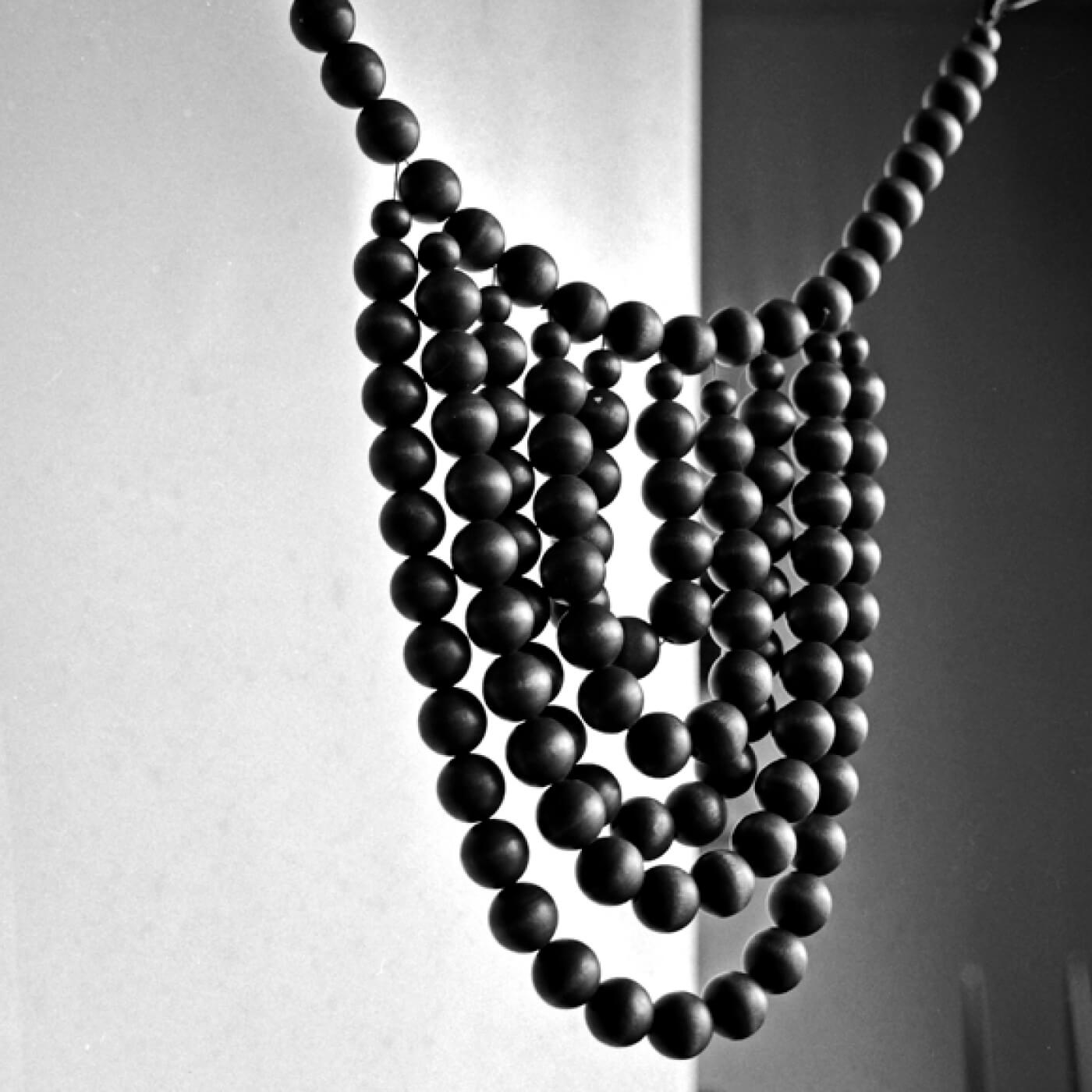 sustainability
Finnish handicraft & design
Eco-friendliness and sustainability are of the utmost importance to us. That's why we choose only the best wood for our raw materials.