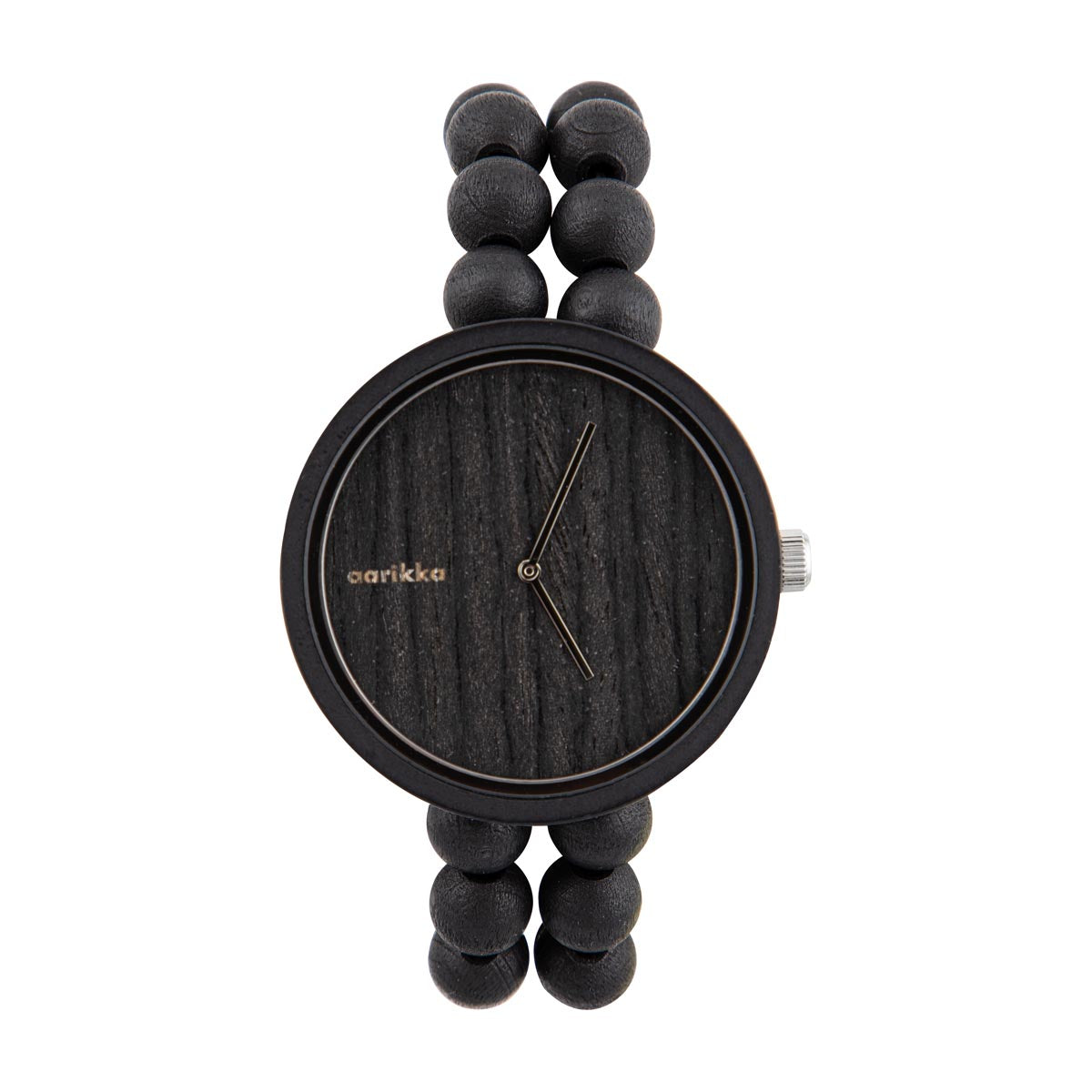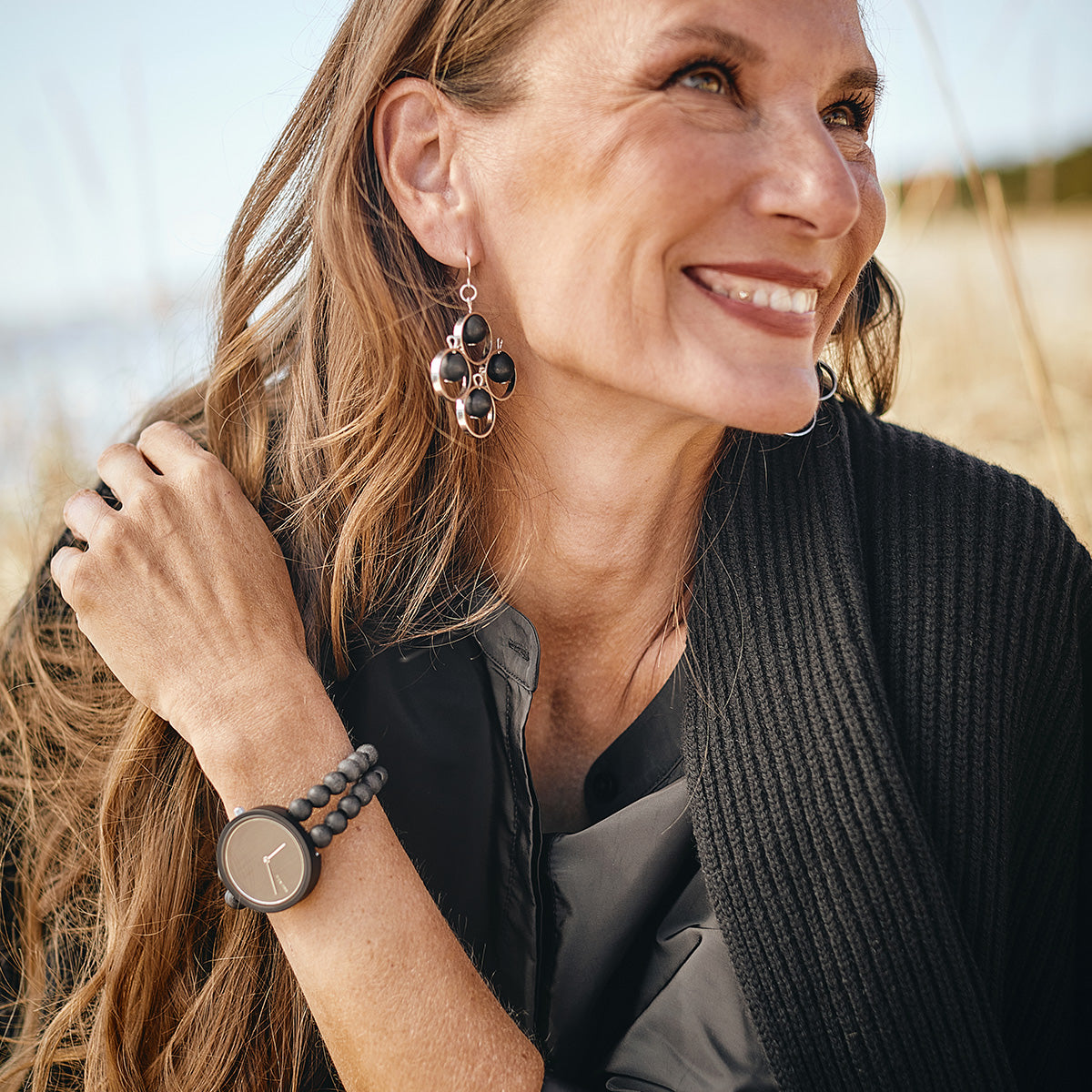 Helmi watch, large, black
Your time is precious – remember to use it in a way that serves you, Save it or spend it, use it on what you need or don't need, and always in good company, Promise to use it slowly, or sometimes in a hurry, and to give it to others and cherish it until the end, It's your time, and it's precious – a true gem, just like Helmi (Pearl), And that's why it will last forever,
Helmi watch comes with a dial and a strap, which consists of two strings of wooden beads,
Color: Black
Material: Maple, elastic band
Size: Dial 47 mm, elastic strap, circumference 19,7 cm
Handmade in Finland,
Did you notice the wood grains?
Every wooden Aarikka item is unique, because every piece of wood is unique. Products are handmade, visible in them and the volume they are made in - small volumes for a need. So the small details of life are visible. Light stripes visible in the wooden pearls are made by Kaija's husband Erkki Ruokonen's unique technique, which is still used to hand-dye all wooden products in Raisio.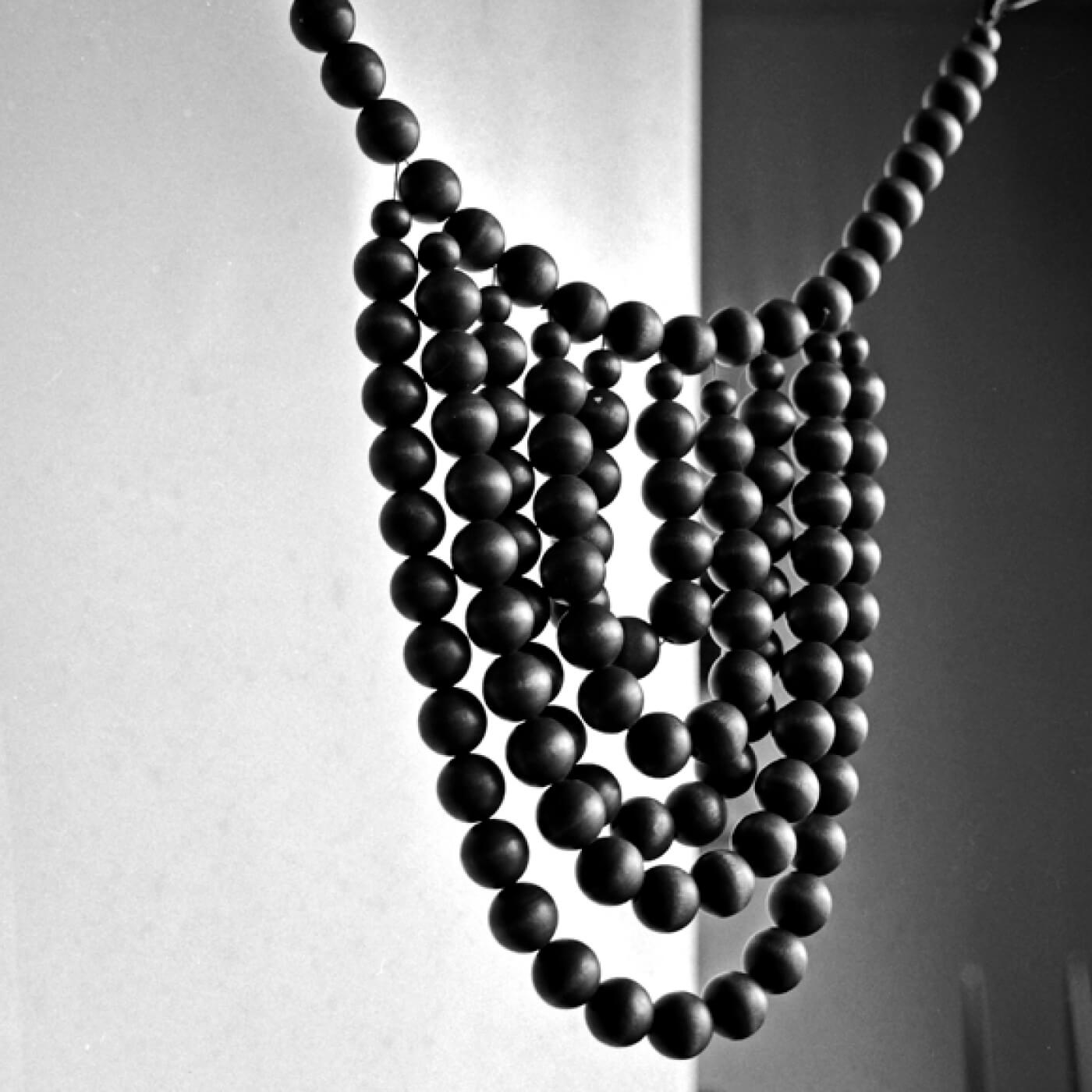 sustainability
Finnish handicraft & design
Eco-friendliness and sustainability are of the utmost importance to us. That's why we choose only the best wood for our raw materials.